Biden Says if You Can't Figure Out if You Support Him or Trump, 'Then You Ain't Black'
If the presidential election comes down to President Donald Trump or Joe Biden, the former vice president said the choice is a no-brainer for black people.
Biden told The Breakfast Club host Charlamagne Tha God on Friday morning, "If you have a problem figuring out if you're for me or Trump, then you ain't black." When the radio show's host responded it wasn't about him or Trump, it was about "wanting something for my community," the vice president encouraged him to "take a look at my record."
That record is "second to none," according to Biden, and includes endorsements from the NAACP, reducing prison populations when he was Barack Obama's vice president and creating a sentencing system that's fairer to people of color.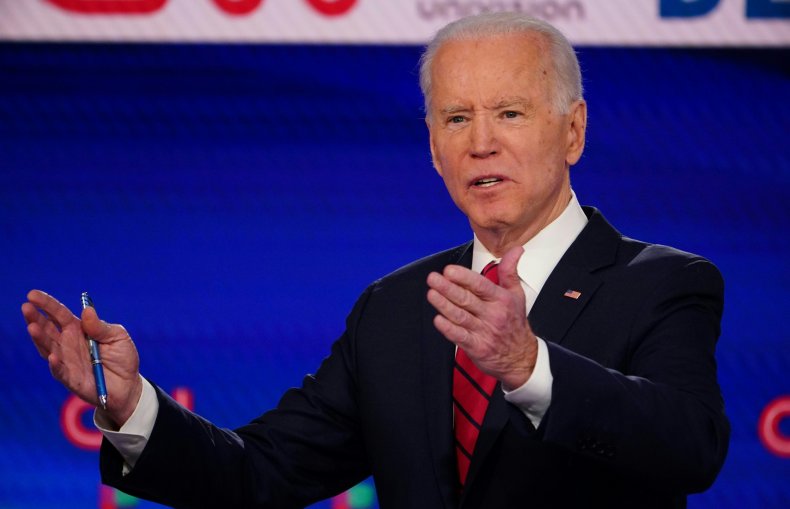 Charlamagne pushed back against Biden's view of his record on criminal justice for the black community, noting that the 1994 crime bill he championed increased mass incarceration. Experts have said the law exacerbated an incarceration problem that already existed, but Biden claimed that drug legislation was to blame and that the goal of measures in the crime bill was to prevent prosecutors from requesting longer sentences for minority offenders.
The "unintended consequences" of that was that a judge couldn't lower sentences below what was the average sentence for the offender and the crime.
As president, Biden said, he would insist that public defenders are paid the same amount of money as federal prosecutors so defendants relying on government-provided lawyers have better representation. He added that no one should go to jail for a drug crime, particularly a marijuana-related one, and instead should be sent to a mandatory rehabilitation facility. "We gotta give people a chance," he said.
Newsweek reached out to former Vice President Joe Biden but did not receive a response in time for publication.
Quinnipiac University and Fox News polls released this week have Biden leading Trump in the 2020 election. The Quinnipiac poll put Biden up by 11 points, and the Fox News poll had him up 8 points.
Biden noted during his Breakfast Club interview that he was beating Trump in polls, adding, "The more he talks the better off I am." Charlamagne noted that polls can be "illusion" and pointed to the 2016 election, when Democratic nominee Hillary Clinton was also leading Trump in polls and ended up losing.
Biden called 2016 "very different" because people "just wanted to change the system" and Trump was the biggest change. He added that "no serious opponent" materialized, "so it's totally different."
During a call with black business leaders, Biden said he shouldn't have been so cavalier, according to Ed O'Keefe, CBS News' political correspondent.
"I've never, never, ever taken the African American community for granted," Biden reportedly said. "I shouldn't have been such a wise guy."
This article has been updated to include former Vice President Joe Biden's comments during a call with black business leaders.