Biden Says It's 'Unlikely' Delta Variant Will Cause U.S. Lockdown but Won't Rule It Out
President Joe Biden said Friday that it is "unlikely" the coronavirus's Delta variant will force the U.S. into another lockdown but hesitated to rule it out.
"I don't think so, because so many people have already been vaccinated," Biden said at a press conference when asked if the variant could prompt a new shutdown nationally. "But the Delta variant can cause more people to die in areas where people have not been vaccinated. Where people have gotten the two shots, the Delta variant is highly unlikely to result in anything."
He added, "The existing vaccines are very effective so no, it's not a lockdown, but some areas will be very hurt."
Biden also stressed the need for more Americans to receive a COVID-19 vaccine as the Delta variant, or B.1.617.2, spreads throughout the country.
"People getting seriously ill and being hospitalized due to COVID-19 are those that have not been fully vaccinated. The new variant will leave unvaccinated people even more vulnerable than they are," Biden said. "This is a serious concern, especially because of what experts are calling the Delta variant. It's a variant that is more easily transmissible, potentially deadlier and particularly dangerous for young people."
The president added that "the best way to protect yourself against these variants" is to get fully vaccinated.
The Delta variant was first detected in India and has become the dominant strain of the virus in the U.K. The variant has been detected in at least 80 countries, according to the World Health Organization, while the U.S. Centers for Disease Control and Prevention (CDC) recently said it has been found in 41 states.
The CDC also said the Delta variant has increased transmissibility and designated it as a "variant of concern" last week, upgrading its previous classification as a "variant of interest."
"This variant has been reported to spread more easily between people than other variants of the virus. Studies indicate that vaccines authorized for use in the United States are effective against this variant," a CDC spokesperson previously told Newsweek.
Before Biden's comments on Friday, CDC Director Rochelle Walensky told CNN that she "anticipates" the Delta variant will become the dominant strain of the virus in the U.S.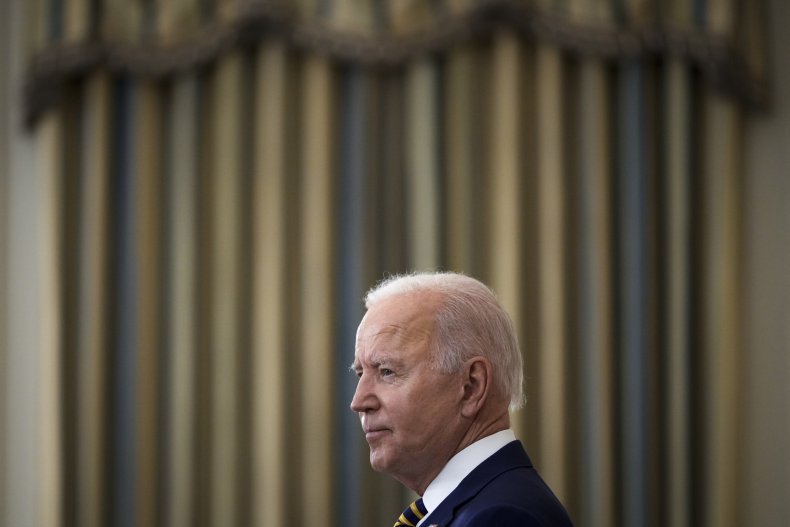 "We know that the Delta variant is even more transmissible than the U.K. variant, and I anticipate that will be the predominant variant in the months ahead," she said.
During the interview, Walensky noted that the Pfizer and Moderna vaccines have been shown to be effective against the variant.
"After two doses—reminding you, get your second dose—after two doses, you are protected from that Delta variant," she said.
Newsweek reached out to the White House for further comment but did not receive a response in time for publication.