Biden Says Justice and Prison Systems Should Focus On 'Rehabilitation'
Presumptive Democratic Presidential nominee Joe Biden called for a total reform of the U.S. prison and justice systems in a Tuesday interview with Norah O'Donnell of CBS News.
Biden has been vocal about his desire to see police reform since protests began after the death of George Floyd while in the custody of Minneapolis police officers. Demonstrators have sought to shine a light on what they perceive to be widespread police brutality and racism.
"We have to, in my view, change the way the entire criminal justice system functions, and the prison system," Biden said. "It should turn into a rehabilitation system, not into just punishment."
Rehabilitation of prisoners is part of the justice plan Biden has promised to initiate if elected president. "Making sure formerly incarcerated individuals have the opportunity to be productive members of our society is not only the right thing to do, it will also grow our economy," the plan says.
Newsweek reached out to the Department of Justice for comment. This story will be updated with any response.
Speaking via video at George Floyd's funeral service in Texas on Tuesday, Biden told attendees not to "turn away" from racism and the "systemic abuse that still plagues American life."
Biden told O'Donnell that Floyd's death was "one of those great inflection points in American history, for real, in terms of civil liberties, civil rights and just treating people with dignity."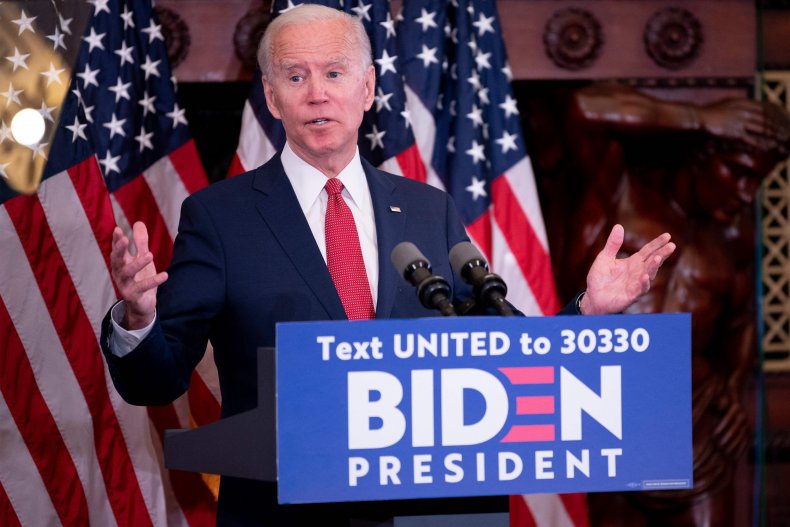 Despite the widespread frustration with police forces across the country, Biden said he was not a supporter of defunding the police. Defunding police forces often involves redirecting monies away from law enforcement and giving it directly to communities.
"I support conditioning federal aid to police based on whether or not they meet certain basic standards of decency and honorableness and, in fact, are able to demonstrate they can protect the community and everybody in the community," Biden said.
President Donald Trump said Tuesday during a roundtable meeting with law enforcement officials that there would be no defunding of police forces. Trump also said that 99 percent of U.S. officers were "great, great people and they've done jobs that are record setting."
City council members in Minneapolis, the city where George Floyd died, said Sunday they planned on completely disbanding the Minneapolis Police Department. At a Sunday community meeting, Minneapolis City Council President Lisa Bender said they were committed to ending the city's "toxic relationship" with the department and create "systems of public safety."
Minneapolis Mayor Jacob Frey said he was not supportive of that proposition. In a statement, Frey said that he was ready to work with Minneapolis Police Chief Medaria Arradondo to effect reform and address systemic racism within law enforcement culture.
"But I do not support abolishing the Minneapolis Police Department," Frey wrote.