During an interview with The Des Moines Register, former Vice President Joe Biden reiterated that he would not cooperate with a subpoena from the Senate should he receive one.
Biden said his testimony would divert attention from Trump and that any summons he received would be on "specious" grounds. He said that no one had dared say he hadn't done his job—including "that thug" Rudolph Giuliani.
He added that his testimony would create a narrative within the media coverage which would take attention off of President Trump.
"What are you going to cover?" Biden said to Des Moines Register Executive Editor Carol Hunter at one juncture of the interview. "You guys are going to cover for three weeks anything that I said. And [Trump's] going to get away. You guys buy into it all the time. Not a joke… Think what it's about. It's all about what he does all the time, his entire career. Take the focus off. This guy violated the Constitution. He said it in the driveway of the White House. He acknowledged he asked for help."
Biden added that beating Trump at the polls is a "precondition to any progress being made."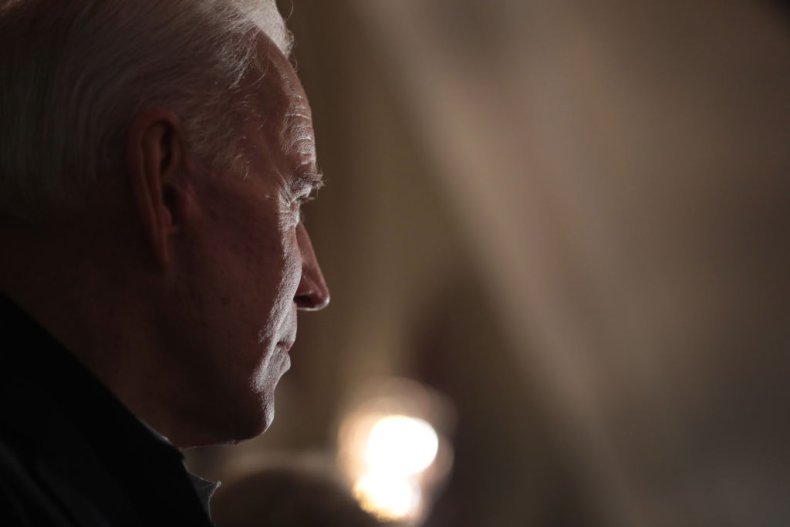 President Trump remains under fire for allegedly asking Ukrainian President Volodymyr Zelenskiy to commit to a "quid pro quo" trade with America during a July telephone call. Trump is said to have threatened to withhold military aid that had already been approved by Congress, unless Zelenskiy provided the president with information on former Vice President Joe Biden and his son Hunter involving their alleged dealings with the Ukrainian gas company Burisma. Trump claims Biden used his power as vice president to have an investigation into Burisma killed, an accusation that has not been proven. Trump also wanted a theory that Kiev interfered in the 2016 election on the behalf of Hillary Clinton investigated.
On December 18, President Trump became the third American president be impeached in the country's history. Last Monday, an email from White House official Michael Duffy requesting aid be withheld from the Ukraine was made public. The request from Duffy came 91 minutes after the quid pro quo request was allegedly made from Trump to Zelenskiy. The White House says the timing of the call and email is a coincidence. Trump continues to deny any wrongdoing in the matter.
Newsweek reached out to House Speaker Nancy Pelosi, the Democratic National Committee, and Rep. Adam Schiff for comment, but did not hear back at press time.