President Joe Biden said Friday that a set of planned U.S. initiatives aimed at curbing Russian aggression would make it "very, very difficult" for President Vladimir Putin to take military action against Ukraine, the Associated Press reported.
Russian troops have been gathering near the country's shared borders with neighboring Ukraine, sparking fears in the former Soviet Union member and the West that Moscow is planning an invasion.
"What I am doing is putting together what I believe to be will be the most comprehensive and meaningful set of initiatives to make it very, very difficult for Mr. Putin to go ahead and do what people are worried he may do," Biden told reporters on Friday.
Biden did not say exactly what those initiatives may entail, but Russian Foreign Minister Sergey Lavrov said that the U.S. has threatened to impose new sanctions, AP reported. Lavrov, who met Thursday with U.S. Secretary of State Antony Blinken in Sweden, also did not elaborate on the potential sanctions but indicated that they may not deter Russia.
"If the new 'sanctions from hell' come, we will respond," Lavrov said. "We can't fail to respond."
Blinken told reporters in Latvia on Wednesday that the U.S. does not know yet whether Putin plans to invade, but "must prepare for all contingencies." He added that the U.S. has "made it clear to the Kremlin that we will respond resolutely, including with a range of high-impact economic measures that we've refrained from using in the past."
While Ukraine and the West worry about the Russian troop buildup, Putin has been issuing his own warnings against moves by NATO and its allies.
The Russian leader said while speaking at a Kremlin ceremony on Wednesday that he would seek "specific agreements that would exclude any further NATO moves eastward and the deployment of weapons systems that threaten us in close vicinity to Russian territory," AP reported.
"We aren't demanding any special conditions for ourselves and realize that any agreements must take interests of Russia and all Euro-Atlantic countries into account," Putin said. "A calm and stable situation must be ensured for all and is needed for all without exclusion."
For more reporting from the Associated Press, see below.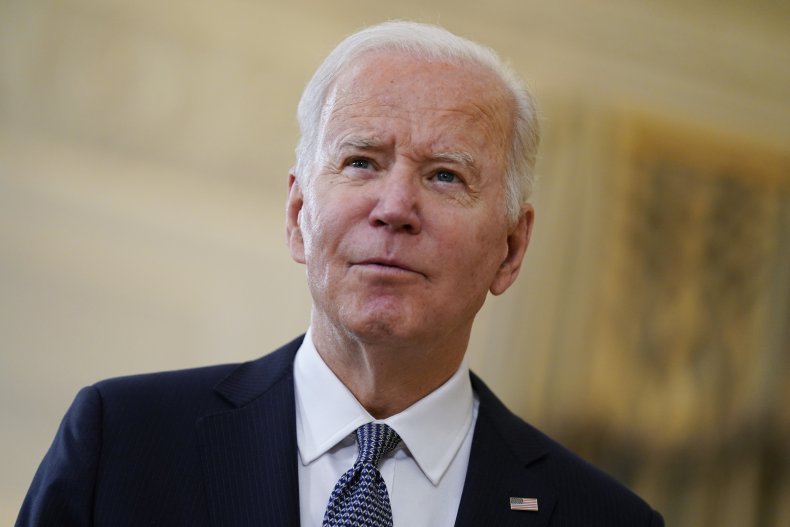 There are signs that the White House and Kremlin are close to arranging a conversation next week between Biden and Putin. Putin's foreign affairs adviser, Yuri Ushakov, told reporters Friday that arrangements have been made for a Putin-Biden call in the coming days, adding that the date will be announced after Moscow and Washington finalize details. The Russians say a date has been agreed upon, but declined to say when.
Deep differences were on display during the Blinken-Lavrov meeting, with the Russia official charging the West was "playing with fire" by denying Russia a say in any further NATO expansion into countries of the former Soviet Union. Ukrainian President Volodymyr Zelenskyy has pushed for Ukraine to join the alliance, which holds out the promise of membership but hasn't set a a timeline.