Biden Sees January 6th as 'Tragic Culmination' of Trump's Presidency, White House Says
President Joe Biden will note former President Donald Trump's role in the January 6 insurrection during his speech Thursday, according to the White House.
Press Secretary Jen Psaki confirmed to reporters that he will address the actions of his predecessor during his remarks on the one-year anniversary of the deadly riot at the U.S. Capitol.
"President Biden has been clear eyed about the threat the former president represents to our democracy and how the former president constantly works to undermine basic American values and rule of law," she said. "And President Biden has, of course, spoken repeatedly about how the former president abused his office, undermined the Constitution and ignored his oath to the American people in an effort to amass more power for himself and his allies."
Psaki continued, "He sees January 6th as the tragic culmination of what those four years under President Trump did to our country."
When asked if Biden will explicitly mention Trump by name, Psaki said the speech is still being finalized but "I think people will know who he's referring to."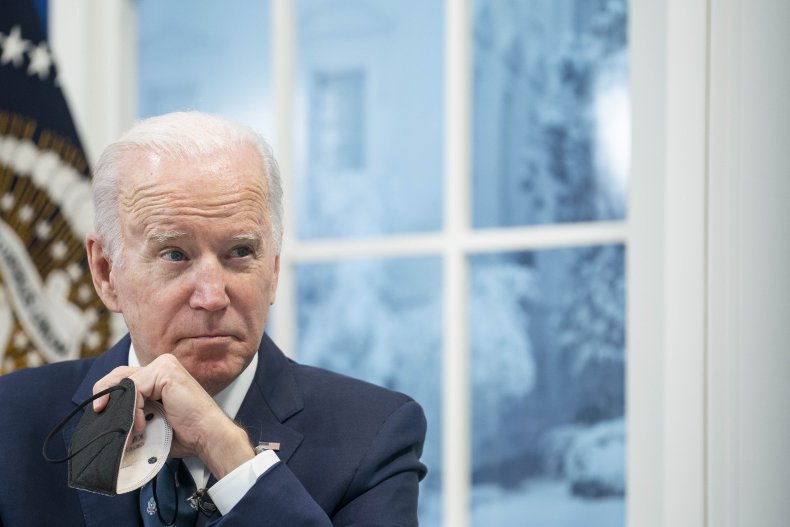 Biden and Vice President Kamala Harris are both slated to speak Thursday at the U.S. Capitol. Congressional Democrats will also hold several events on the one-year anniversary beginning at noon with a prayer and moment of silence. There will also be a "Historic Perspective" conversation between historians and testimonies from lawmakers on their experiences that day.
Meanwhile, Trump has canceled his news conference at Mar-a-Lago. In a statement Tuesday, Trump said the decision was "in light of the total bias and dishonesty of the January 6th Unselect Committee of Democrats, two failed Republicans, and the Fake News Media."
Instead, he said he will discuss what he planned to talk about Thursday at his next rally in Arizona on January 15.
His cancellation came after some of his fellow Republicans questioned whether a press event on January 6 was appropriate.
Fox News host Laura Ingraham asked lawmakers Jim Jordan and Jim Banks Monday night, "Given all the emotion and the lies about what happened and what did happen criminally—some things were horrific that happened and shouldn't have happened that day—is it smart for President Trump to do a rally on that particular day, versus next week or the week before?"
One person died during the violent attack, rioter Ashli Babbit, and four others died shortly after, including Capitol Police officer Brian Sicknick. Dozens of law enforcement officers were also injured in the attack. More than 700 people have been charged in connection to their alleged participation that day.
Newsweek has contacted Trump's team for comment.