President Joe Biden must work as a peacemaker and help end Yemen's civil war at this week's United Nations General Assembly meeting. Seven years of fighting between a Saudi Arabia led coalition and Houthi rebels has led to a massive humanitarian crisis in Yemen.
As the U.N. meetings take place, children in Yemen will be starving to death.
"Around 400,000 children may die in Yemen this year without urgent intervention. That is roughly one child every 75 seconds. So, while we're sitting here, every minute and a quarter, a child is dying. Are we really going to turn our backs on them and look the other way?" said David Beasley, executive director of the U.N. World Food Program (WFP).
The world has often turned away from Yemen's tragedy. Throughout the conflict, arms sales to Yemen's combatants have been prioritized over the lives of children. This is unacceptable.
Yemen's children need food and peace. The world leaders gathering at the U.N. in New York have the power to provide both, if they have the heart and will.
There are several things President Biden needs to make happen at the U.N. meeting. For starters, there should be an immediate ceasefire between Yemen's warring parties.
Back in 1956 during the Suez War, President Dwight D. Eisenhower worked with the United Nations to secure a ceasefire and end fighting after Great Britain, France and Israel invaded Egypt. While Eisenhower realized the combatants had grievances, he emphasized "I do not believe that another instrument of injustice—war—is the remedy for these wrongs." This rejection of violence should be the will of the American people, and President Biden must represent this ideal at the U.N.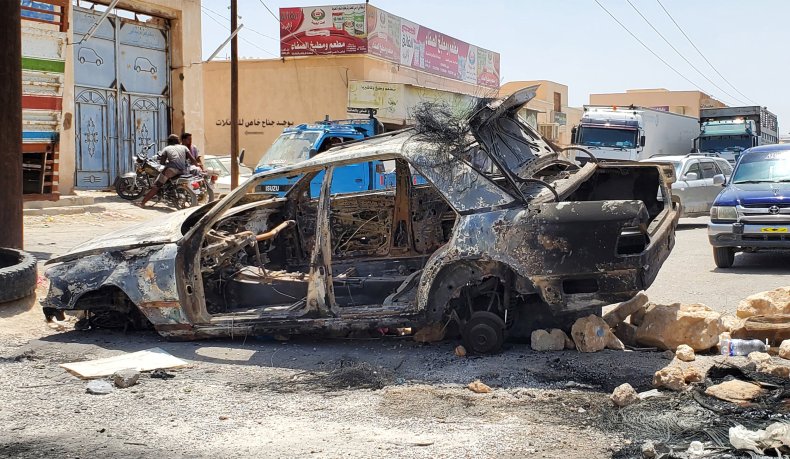 Biden must declare that the use of force is not an acceptable means of resolving disputes. There is no military solution to the conflict in Yemen. A ceasefire will allow humanitarian aid to flow safely and diplomacy to be uninterrupted.
International donors must also fully fund humanitarian operations in Yemen. Even before the war began, Yemen was an impoverished country. The fighting has made poverty even worse and led to a severe hunger crisis. Beasley said recently that 16 million Yemenis are now marching toward starvation.
The WFP is the lead hunger relief agency in Yemen, feeding over 12 million war victims a month. Their funding requirements are almost 600 million for the next six months to provide aid in Yemen. Donors need to fund WFP, CARE, Save the Children, Norwegian Refugee Council and many other charities who are doing heroic work in Yemen. We can't afford pipeline breaks in Yemen or people will starve to death.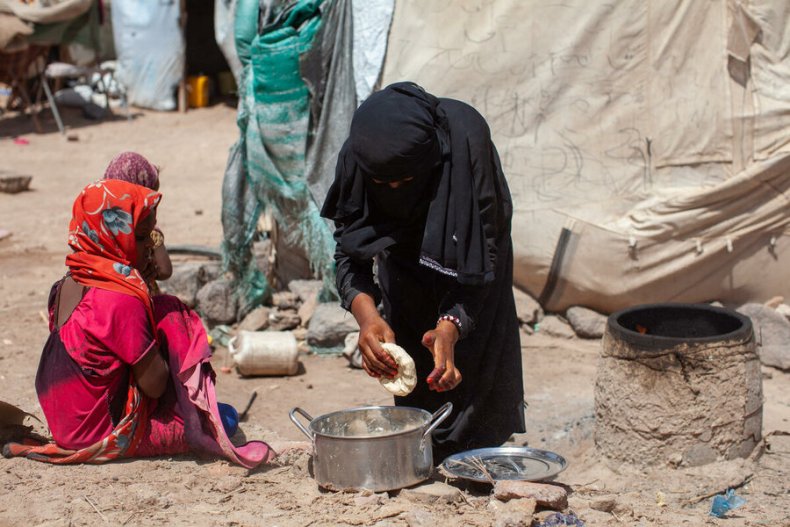 Congress can help by increasing funding for the U.S. Food for Peace program, which is critical aid for Yemen. Support for humanitarian assistance is urgent as the war has devastated basic services and the economy. Without enough humanitarian aid, peace will become even more elusive.
"The Yemeni economy is not just a victim of this brutal conflict but increasingly a driver of it, as parties compete for control of key resources and institutions at the expense of ordinary citizens. The causes of Yemen's economic crisis are complex and interconnected, but the effect on communities already suffering after years of war is clear," explained Stephanie Puccetti of the International Rescue Committee.
All countries must cease arms sales to the combatants in Yemen. The selling of weapons has enabled and prolonged the war. President Biden and his Yemen envoy must lead in crafting a peace treaty to end the fighting once and for all.
This will not be easy. But President Biden must make peace in Yemen a priority at the U.N., otherwise the crisis will be swept under the rug again and drag on.
Children who are starving right now in Yemen don't need long-winded speeches at the U.N. General Assembly. They need action on the part of world leaders.
Children in Yemen deserve food and peace now.
William Lambers is an author who partnered with the U.N. World Food Program on the book Ending World Hunger.
The views expressed in this article are the writer's own.