President Joe Biden signed a 30-day extension of the Highway Trust Fund into law Saturday afternoon, ensuring that nearly 4,000 federal employees won't be furloughed amid the Democratic stalemate over the $1.2 trillion bipartisan infrastructure bill.
The transportation funding for road and transit projects, included in the stalled "hard" infrastructure bill, expired Thursday after Democratic leaders failed to unify their fractured caucus to pass the measure.
The House voted late Friday to approve the one-month extension, before the Senate passed it earlier Saturday, ending the furlough for an estimated 3,700 Department of Transportation employees.
Many of the employees who were furloughed this week worked for the Federal Motor Carrier Safety Administration and the Federal Highway Administration.
Rep. Peter A. DeFazio, chair of the Transportation Committee, said the temporary funding bill will allow Congress more time to pass President Joe Biden's infrastructure bill and spending package.
"Now we will continue our work to pass the Build Back Better agenda into law, including a historic investment in America's infrastructure," the Oregon Democrat said in a statement.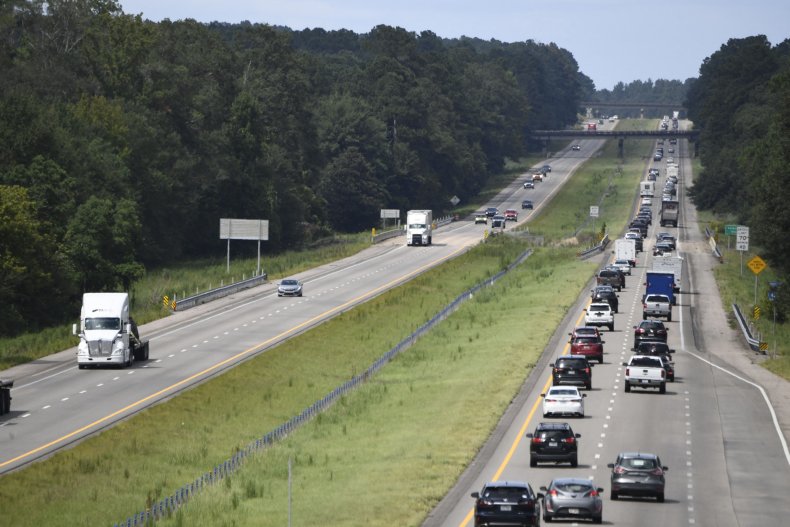 Although the temporary bill alleviates immediate issues, some have expressed concern about a possible scenario where Congress continues to pass short-term extensions rather than a permanent solution, which lawmakers have done in the past.
In a statement, Jim Tymon, executive director of the American Association of State Highway and Transportation Officials, said, "While AASHTO appreciates addressing the lapse in federal highway, transit and highway safety programs caused by the failure to pass the bipartisan Infrastructure Investment and Jobs Act, short-term extensions are not a suitable way to govern."
House Speaker Nancy Pelosi delayed a Thursday vote on the infrastructure bill after progressives said they wouldn't support the measure unless it's passed in tandem with the $3.5 trillion spending bill, a crucial part of Biden's agenda known as the Build Back Better Act.
Pelosi on Saturday set a new October 31 deadline for the House vote to pass the infrastructure bill.
"There is an October 31st Surface Transportation Authorization deadline, after last night's passage of a critical 30-day extension," the California Democrat wrote in a letter to colleagues. "We must pass BIF [bipartisan infrastructure framework] well before then—the sooner the better, to get the jobs out there."
Moderate Democrats have refused to back the size and scope of the larger package. Senator Joe Manchin has said he'd vote for the Build Back Better Act if its cost came down to $1.5 trillion—less than half the amount of the current package.
Biden and Pelosi sided with progressives, telling the caucus Friday that the infrastructure bill would be passed once Democrats reach a deal on the larger spending package.
"It doesn't matter when. It doesn't matter whether it's in six minutes, six days or six weeks. We're going to get it done," the president said.
Newsweek reached out to the White House for further comment.