Biden Is Sponsoring a 'False Flag Operation' in Ukraine, Alleges OAN
The far-right One America News Network (OAN) has accused President Joe Biden of staging an attack on a Ukrainian maternity hospital to divert attention from U.S. domestic issues.
The horrific bombing of a hospital in Mariupol last week left adults and children beneath piles of rubble, Ukrainian President Volodymyr Zelensky said. However, Russian media and government officials claim the attack was staged, and OAN agrees.
In a video clip that has since gone viral, OAN host Pearson Sharp claims the hospital attack was a ruse supported by the Biden administration.
"It looks like we have the makings of yet another false flag operation, this time in the far-flung land of Ukraine where Biden and his cronies are desperately trying to cook up more conflict to distract from their monumental failures here in America," Sharp said.
Without citing any sources to support his claims, Sharp says the U.S. has a past dotted with false flags, which he has investigated.
"The United States has a long, storied history of conducting false flag operations in pursuit of its own political agenda and whether it's starting a war, invading another country, or finding an excuse to sneak out hundreds of tons of gold bullion from a toppled Libyan dictator, the corrupt corporate media lapdogs will gladly offer up a cover story for any false flag operation Washington needs," Sharp said at the beginning of the segment.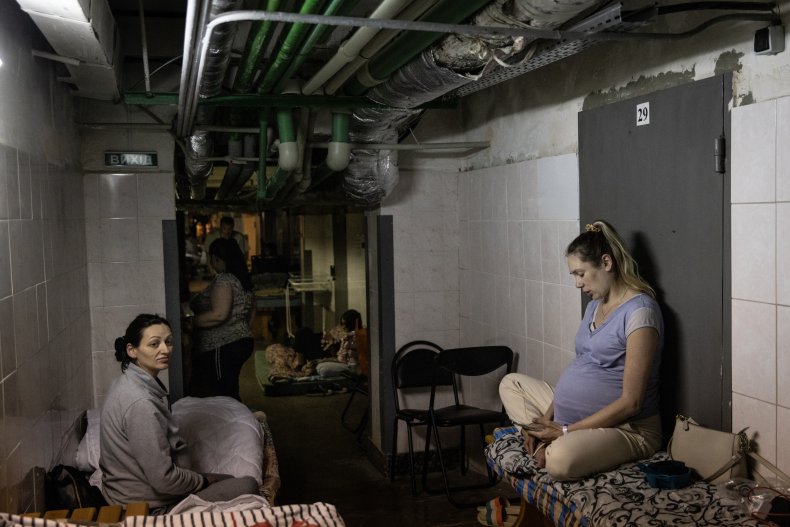 Sharp claimed he "personally investigated and exposed" false flag gas attacks in Syria in 2017 to frame President Bashar al-Assad as a "mass-murdering tyrant." However, claims suggesting the operation was designed to trigger America's involvement in the war were never proven true.
Sharp went on to say that the Ukraine bombing occurred to make Russia look bad. He suggested that Zelensky's announcement of the tragedy would have been a lot more convincing if he "didn't have George Soros' hand up his back, moving his mouth," like a puppet.
"Well, it turns out that the Russians, Democrats' favorite adversary, blew up a hospital, killing several people, including a child," Sharp said. "The latest report from the corporate media warhawks is that a maternity ward in Mariupol, Ukraine, was bombed indiscriminately, which has naturally sparked a global outrage."
Sharp insisted that the situation must be investigated and he played a clip of Russian officials denying the bombing. Sharp said it's his duty as a journalist not to rush to conclusions.
Newsweek reached out to OAN and the Biden administration for comment.