Biden Struggles to Fulfill His Promise to Take 100,000 Ukrainian Refugees
After taking office, U.S. President Joe Biden vowed to swiftly reverse the policies of his predecessor and increase the number of refugee admissions allowed in the country.
That promise remains largely unfulfilled, due in part to unforeseen global crises and a still-damaged resettlement structure left over from the Trump administration.
Since President Biden made a public commitment in March to welcome 100,000 Ukrainian refugees, the U.S. has only admitted about 27,000 people, according to statistics from the Department of Homeland Security.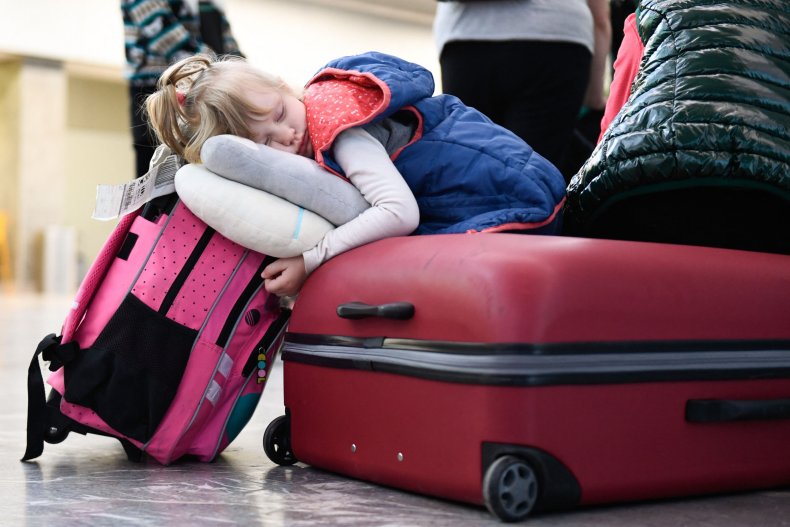 In the same time period, however, countries in Eastern Europe have welcomed millions, while the United Kingdom and Canada, both much smaller than the U.S., have admitted nearly 60,000 and 37,000 refugees, respectively.
The U.S. is lagging behind its peers because the current resettlement infrastructure has lost the strength to support them, said Danielle Grigsby, Director of External Affairs at Community Sponsorship Hub.
Prior to the Trump administration, the U.S. had been the world's leader in resettling refugees fleeing war, persecution, and violence across the globe, according to the Center for Global Development. But from 2016 to 2020, the number of refugees admitted to the United States dropped by nearly 86%.
According to a Refugee Council USA report, lower admissions brought decreased funding, which led to the closure of more than 100 U.S. resettlement offices during Trump's term in office.
"The domestic infrastructure to welcome and resettle newcomers was decimated under the past administration, and that building back process is still very much ongoing," Grigsby told Newsweek earlier this year.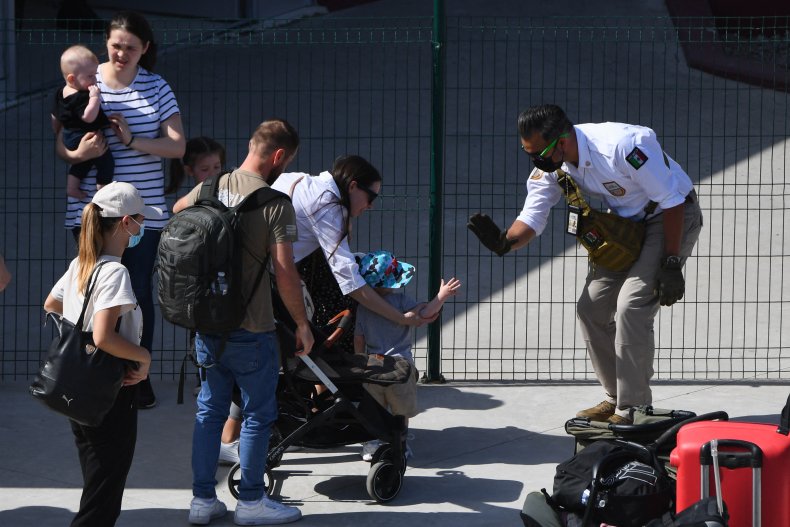 Since taking office, President Biden has been committed to rebuilding the refugee resettlement infrastructure. He has raised the cap for annual refugee admissions to 125,000 — a return to pre-Trump levels — and encouraged initiatives like the Sponsor Circle Program, a community-led resettlement initiative, to relieve some of the burden on traditional resettlement agencies.
Additionally, in collaboration with the Department of Homeland Security, he has offered another solution to the issue of slow admissions, launching a new program called Uniting for Ukraine.
Instead of helping refugees resettle through the traditional pathways, this complementary program allows individuals and organizations to directly sponsor Ukrainians looking to enter the country. Approved applicants will receive employment eligibility and approval to stay in the U.S. under "humanitarian parole" for up to two years.
Launched on April 25, officials hope the program will help expedite the admissions process and enable more refugees to find asylum in the United States.
"This humanitarian parole program will complement the existing legal pathways available to Ukrainians," President Biden said in a speech delivered from the Roosevelt Room in the White House on April 21.
"It will provide an expedient channel for secure, legal migration from Europe to the U.S. for Ukrainians who have a sponsor such as a family or an NGO," he added.
Since the program began, more than 45,000 potential volunteers have filed applications indicating their interest in supporting a Ukrainian refugee. As of last week, just over 6,500 Ukrainians had already arrived through this program, according to DHS figures.
"The U.S. Department of State stands with the people of Ukraine," Secretary of State Antony J. Blinken in a press conference on April 21. "We will help deliver on the president's commitment to welcome 100,000 Ukrainian citizens and others forced to flee their homes in Ukraine."