A student debt relief advocacy group is encouraging people to "stress test" President Joe Biden's new loan repayment plan on Thursday by calling loan servicers en masse.
Biden announced the Saving on a Valuable Education, or SAVE, plan this summer after the Supreme Court struck down his debt cancellation policy in June. SAVE is designed to cut borrowers' monthly payments and keep balances for borrowers from growing due to unpaid interest, among other things.
Thursday's "servicer call-in day" is organized by the Campaign to Cancel My Student Debt, which is a coalition focused on delivering student debt relief that's made up of labor unions, membership organizations, and student loan borrower advocates.
Campaign to Cancel My Student Debt is pushing for the stress test in order to ensure the SAVE plan's system is working for borrowers.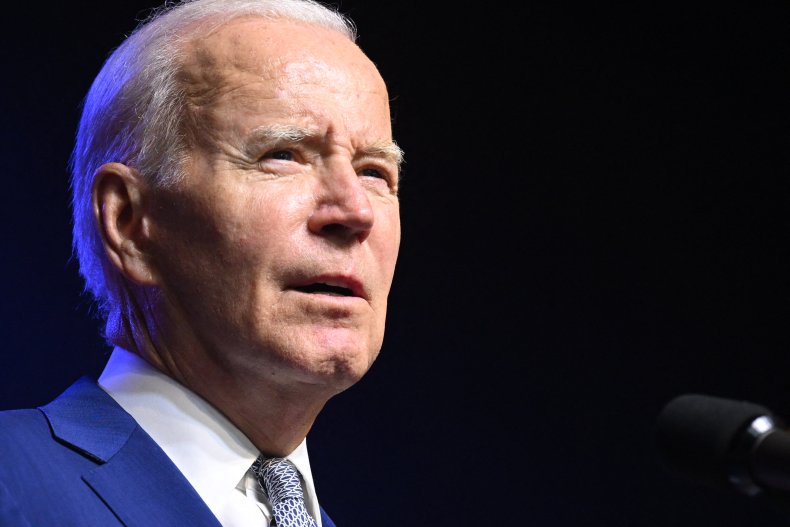 "Borrowers deserve a functioning student loan system!" the group states on its website.
Newsweek reached out to Campaign to Cancel My Student Debt via its website for comment.
People with student loans are encouraged to call their student loan servicers at 2 p.m. ET on September 14. Campaign to Cancel My Student Debt's website includes phone numbers for servicers, as well as a link to a portal on the Federal Student Aid's site that can direct users to which number they should call.
The advocacy group also suggests questions to ask once the borrower speaks with a servicer, such as how much they will pay monthly in the SAVE plan, if they can get loan forgiveness and when payments start.
Other suggested questions are more specific, such as "What is the IDR Account Adjustment?" and "When does President Biden's on-ramp end?"
IDR (Income-Driven Repayment) Account Adjustment is a one-time waiver that gives federal student loan borrowers credit toward forgiveness. The "on-ramp" refers to a 12-month period Biden laid out that protects borrowers from being hit with heavy financial penalties—like being reported to credit bureaus—if they miss a payment.
"If you experience issues getting answers from your servicer, consider filing a complaint (it's super easy!)," Campaign to Cancel My Student Debt says on its website. "You can file with the Consumer Financial Protection Bureau or the Department of Education. These complaints are helpful for identifying trends in problems that borrowers experience."
A complaint can also be filed with state attorney general offices, which monitor consumer complaints for such services.
Some conservative lawmakers have been critical of Biden's SAVE plan, and Senate Republicans introduced a resolution earlier this month that would overturn the plan.
"Once again, Biden's newest student loan scheme only shifts the burden from those who chose to take out loans to those who decided not to go to college, paid their way, or already responsibly paid off their loans," Senator Bill Cassidy, a Louisiana Republican, said in a press release announcing the resolution.
According to the U.S. Department of Education, more than 4 million Americans have already signed up for SAVE.