Biden Suggests May Not Run Again, Opening Door to 2024 Democratic Rivals
President Joe Biden remains hushed on whether he will run for re-election in 2024. He said another bid at the White House "remains to be seen," but said the door is still open for him despite his age, an uncertain economy, conflicts overseas and citizens still battling COVID-19, which he also said was behind Americans by now.
Biden made his comments during a 60 Minutes interview that aired Sunday night. Interviewer Scott Pelley reminded the president that he vowed to run again, but asked Biden if he was still set on it.
"My intention, as I said to begin with, is that I would run again. But it's just an intention. But is it a firm decision that I run again? That remains to be seen," Biden said.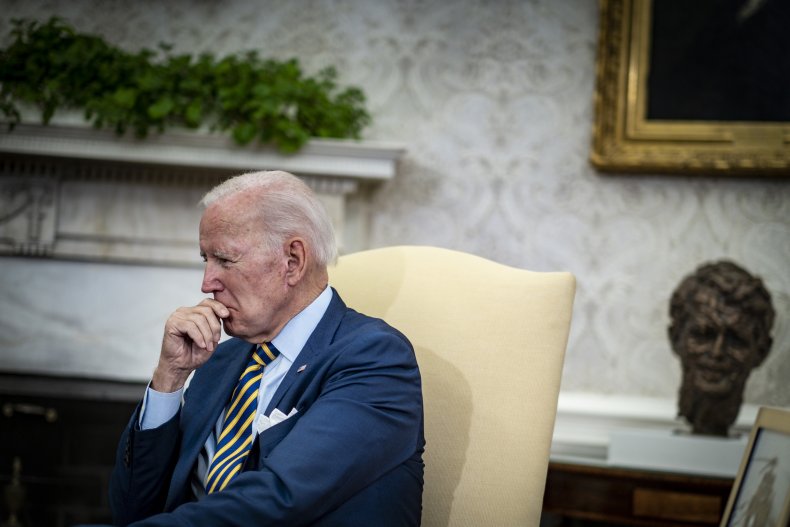 Biden made this statement as the 2022 midterm elections quickly approach, and with former President Donald Trump holding rallies across the country for candidates he personally supports. Biden's holdback on announcing a re-election bid could be another rallying cry for Republicans who attack the current president.
Should Biden announce he will not run for re-election in 2024, it would open the door for a smorgasbord of candidates from California to the East Coast. The top-shelf candidate on the Democrat side would be California Governor Gavin Newsom, who's spoken out against top Republicans like Trump, Texas Governor Greg Abbott and Florida Governor Ron DeSantis.
Vice-President Kamala Harris, who had a failed presidential campaign in 2020, is another top name along with Vermont Senator Bernie Sanders and Michigan Governor Gretchen Whitmer.
During the 60 Minutes interview, Pelley reminded Biden that the president is nearing 80 which is the oldest of any president in American history. Pelley also asked about the potential of media needling into the past of Hunter Biden, the president's son.
"lWell, look I've had tragedies. I've lost part of my soul when I lost my son Beau, I lost my wife and my daughter in an accident. I think of all the people who've gone through what I've gone through and a lot more without what I had," the president said.
"I have had incredibly supportive family. There's so many, literally, heroes getting up every day putting one foot in front of the other with no help, I constantly think what would Beau want me to do? What would and, you know, this gets me a long way, this rosary."
Biden also said he would defend Taiwan if it were attacked by China, and that the COVID-19 pandemic is behind Americans now. Biden also said he has not been officially been briefed about the documents seized from former President Donald Trump's Mar-a-Lago home in Florida.