Biden Takes 4 Point Lead Over Trump in Georgia, Where a Democrat Hasn't Won Since 1992: Poll
Former Vice President Joe Biden has a slight edge among Georgia voters to win the November general election over President Donald Trump, a new poll shows.
The Public Policy Polling survey, which polled 734 registered voters in Georgia on June 25 and 26, found Biden leading Trump 49 to 45 percent.
If the survey proves true, it would mark the first time since 1992 that Georgia has voted Democrat, and helped send former President Bill Clinton to the White House.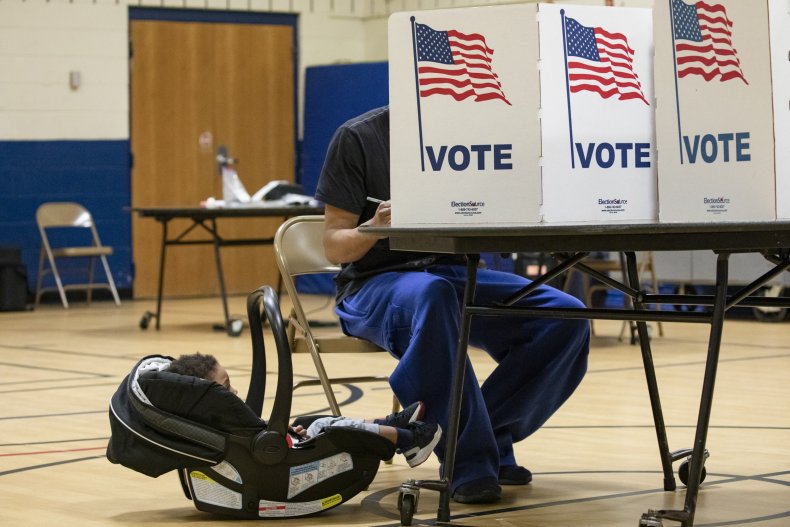 The same poll also asked voters for favorability ratings of both candidates, with 41 percent of voters having a favorable view of Biden compared to 48 percent with an unfavorable view. Trump's numbers are similar with 44 percent having a favorable view of the president, while 49 said he is unfavorable.
Although the election is still five months away, a number of recent national polls have also given Biden an edge heading into November.
According to RealClearPolitics, an NPR/PBS/Marist Poll released on June 26 has Biden with an 8 point lead over Trump, while a CNBC Poll released June 25 gives Biden a 9 point lead.
Biden enjoys his widest lead with a New York Times poll released June 24 giving the former vice president a 14 point lead, while a June 18 Fox News Poll had Biden with a 12 point lead over Trump.
The 270towin interactive map also paints a bleak picture for Trump, with 301 electoral votes projected for Biden, and just 114 for Trump. The same map has Georgia, Ohio, Texas, North Carolina, Iowa, Arkansas, Utah, Arizona, and Nevada, as toss-ups for either candidate.
While the polling numbers may look dire for the Trump campaign, the president is confident in his chances in November.
"Our internal data consistently shows President Trump in a strong position in key states which will decide the election," Tim Murtaugh, communications director for the Trump 2020 campaign, said in an email to Newsweek. "Joe Biden has an enthusiasm problem on his hands, as he has not been able to unify his party behind his candidacy, nearly three months after be became the presumed nominee. The President will be re-elected."
When it comes to polling data, the Trump campaign may have every reason to be confident in his reelection bid. In the days and weeks leading up to the 2016 election, Democratic nominee Hilary Clinton held leads over Trump in nearly every poll.
As a result, Trump may feel that history could repeat itself in November. In a tweet on Monday, Trump reiterated that his internal polling numbers were good, and accused the New York Times of being "fake" and called Fox News polls "a joke."
The Biden campaign did not respond to Newsweek's request for comment before publication.