Biden Takes Call From Boris Johnson Before Speaking with EU Leaders
Joe Biden has spoken on the phone to Boris Johnson a week after the election, amid rumors the British prime minister was not "top of the list" of people the president-elect would reach out to.
It has been reported that Biden would first seek to build bridges with EU leaders following years of hostility from Donald Trump, with German chancellor Angela Merkel and French President Emmanuel Macron first in line, according to the Daily Mail. If a call has taken place between either of the leaders and Biden, it has not been addressed publicly.
But it appears Johnson was not snubbed after all, though it remains unclear if Britain's exit from the European Union came up in his congratulatory phone call. The prime minister wrote on Twitter: "I just spoke to @JoeBiden to congratulate him on his election. I look forward to strengthening the partnership between our countries and to working with him on our shared priorities – from tackling climate change, to promoting democracy and building back better from the pandemic."
The only other world leader to declare they have made personal contact with Biden since his election victory was announced on Saturday is Canadian prime minister Justin Trudeau, who tweeted Monday: "I just spoke with @JoeBiden, and congratulated him again on his election. We've worked with each other before, and we're ready to pick up on that work and tackle the challenges and opportunities facing our two countries - including climate change and COVID-19.
"We talked about those specific challenges today, as well as trade, energy, NATO, anti-Black racism, and China's arbitrary detention of Michael Kovrig and Michael Spavor. On these and other issues, President-elect @JoeBiden and I agreed to keep in touch and work closely together."
Biden has been publicly critical of Johnson, who he once described as a "clone" of his election rival Trump. Both leaders have differing opinions on Brexit with a future U.S.-U.K. trade deal yet to be sealed. Johnson's Internal Market Bill, that would change the law to ensure goods can move easily between the UK's four nations after Brexit, would by the government's own admission break international law by breaching terms of the Withdrawal Agreement already agreed with the EU.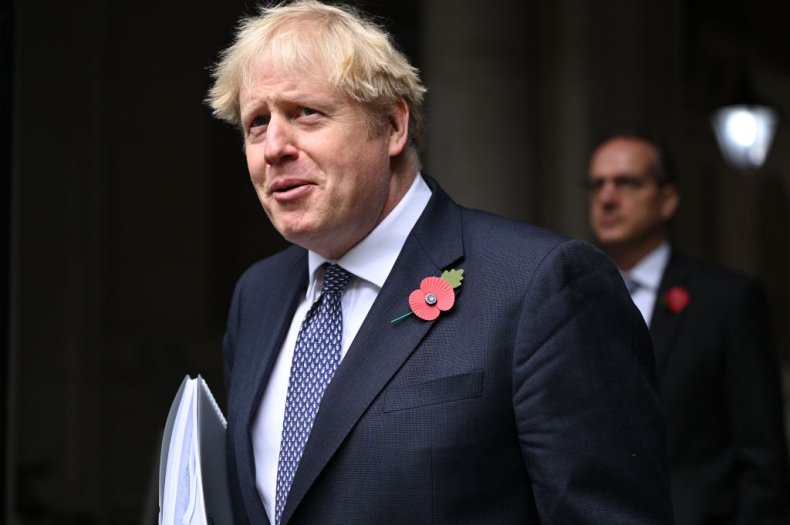 Critics say it also threatens the Good Friday Agreement by jeopardizing the protections against a hard border between Ireland and Northern Ireland - something Biden has said he will not agree to.
Despite Biden being called as the winner of the presidential election on Saturday, it has taken the pair three days to have a telephone call – sparking fears over the "special relationship" Johnson will rely upon to strike a deal with the U.S.
The prime minister congratulated Biden and vice-president-elect Kamala Harris via social media shortly after their win, but it was not until this evening that he did so personally. On post-Brexit trade talks with the U.S., Johnson said on Sunday that the "outlines" of an agreement were clear and a deal was "there to be done".