Biden Takes Sharp Aim at Trump's Failed Efforts to Undermine His Victory After Electoral Vote
After winning the Electoral College vote on Monday, President-elect Joe Biden addressed the efforts of President Donald Trump to overturn the results of the election.
Biden won 306 electoral votes, more than the 270 votes required to win the Electoral College. Trump has repeated baseless conspiracy theories that alleged widespread voter fraud. In some battleground states, Trump's legal team filed lawsuits attempting to reverse his defeat. During his Monday speech, Biden called his Electoral College win a "clear victory."
"Together, Vice President Harris and I earned 306 electoral votes while exceeding the 270 electoral votes needed to secure victory," Biden said. "306 electoral votes is the same number of electoral votes that Donald Trump and Vice President [Mike] Pence received when they won in 2016."
"At the time, President Trump calls the Electoral College tally a landslide," Biden continued. "By his own standards, these numbers represented a clear victory then, and I respectfully suggest they do so now."
Newsweek reached out to the Trump campaign for comment.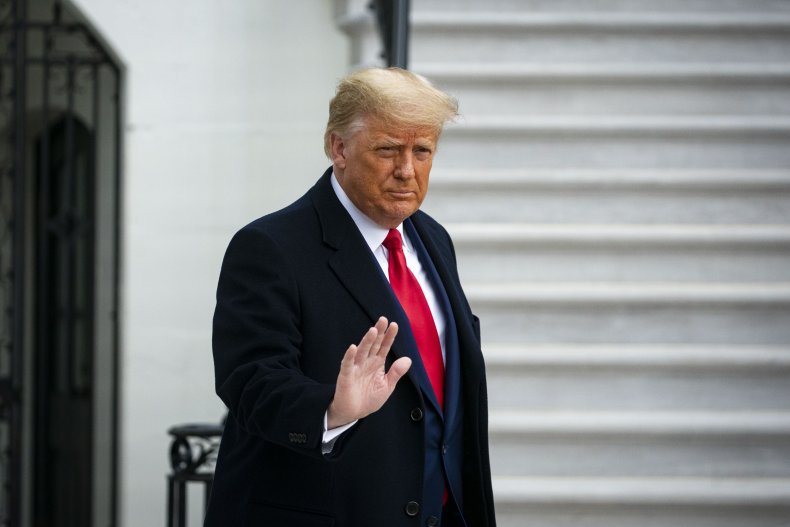 Biden praised Americans for exercising their right to vote during the COVID-19 pandemic. "Many were wondering how many Americans would actually vote at all. But those fears proved to be unfounded. We saw something very few predicted or even thought possible—the biggest voter turnout in the history of the United States of America," he said.
With over 81 million votes, more Americans voted for Biden than any other candidate in American history. Trump received over 74 million votes, a record for the most votes received in an election by a sitting president.
Biden cited Trump's attempts to take his cases of election fraud to state and supreme courts, including the U.S. Supreme Court, the highest court in the country. "Every single avenue was made available to President Trump to contest the results," Biden said. "He took full advantage of each and every one of those avenues."
On Friday, the U.S. Supreme Court declined to hear a lawsuit brought by the state of Texas which alleged election fraud in four other states. Trump called the decision a "great and disgraceful miscarriage of justice" in a Saturday tweet.
"The people of the United States were cheated, and our Country disgraced. Never even given our day in court!" he added.
Biden's electoral college win paves the way for a final tally of the votes by Congress in January. Pence is expected to preside over the count. After Congress confirms Biden's victory, Biden is expected to be sworn in as president on January 20.