Biden Team 'Inheriting a Huge Mess' on COVID Vaccine Rollout, Warns Ron Klain
As the U.S. government continues to face criticism over its nationwide COVID-19 vaccine rollout, incoming White House Chief of Staff Ron Klain discussed the Biden administration's plans to expand immunization access after this week's inauguration. Addressing confusion that has characterized much of the rollout so far during an appearance on CNN's State of the Union Sunday morning, Klain admitted that the new administration is "inheriting a huge mess" from current federal officials.
Donald Trump's Operation Warp Speed, an initiative created last year to manage vaccine distribution to states, quickly fell behind its stated timeline to deliver immunization doses following the first candidates' authorizations in December.
"We're inheriting a huge mess here," Klain told State of the Union host Jake Tapper on Sunday. "But we have a plan to fix it. The President-elect laid out that plan on Friday."
President-elect Joe Biden spoke extensively about his administration's intent to accelerate COVID-19 vaccine distribution during a Friday press conference. He touched on potential solutions to challenges presently contributing to the slowdown, and mentioned using the Defense Production Act to increase production of syringes that could expand the immunization supply by 20 percent. Biden outlined his objective to administer 100 million COVID-19 vaccines during his first 100 days in the White House.
"We think there are things we can do to speed up the delivery of that vaccine and to make that vaccine supply go farther," Klain said during Sunday's interview. "So, we believe there will be adequate supply to give people their second shots. And more importantly, we believe that there will be continued supply, and distribution of that supply, to hit that target of 100 million shots in 100 days."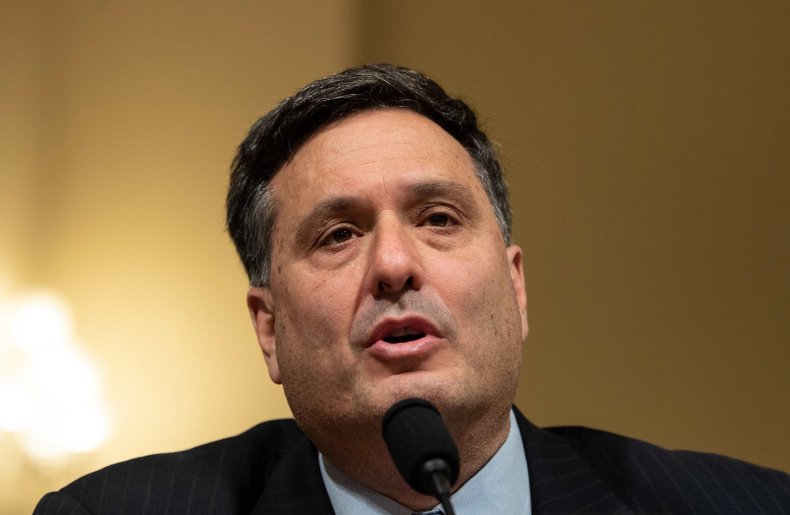 Although the rollout gained momentum several weeks after its launch, data updated by the Centers for Disease Control and Prevention (CDC) on Friday indicated that just under 12.3 million people had received the first of two vaccine doses required to protect against COVID-19—despite more than 31 million doses distributed. Trump and U.S. Department of Health and Human Services Secretary Alex Azar have suggested that states are to blame for delays in administering the vaccines.
State leaders, meanwhile, say federal authorities are ultimately responsible. Many have shared their frustrations over inconsistent information about supply throughout the past month, with governors and state health agencies noting last-minute changes to vaccine shipment volumes as well as delivery schedules.
On Friday, Governors Jay Inslee and Kate Brown of Washington and Oregon respectively announced that additional vaccine doses, which Azar previously promised to dispense to their states and others, did not exist.
"Last night, I received disturbing news, confirmed to me directly by General Perna of Operation Warp Speed: States will not be receiving increased shipments of vaccines from the national stockpile next week because there is no federal reserve of doses," Brown tweeted.
The U.S. vaccine rollout comes as COVID-19 statistics rise rapidly across the country. More than 23.7 million cases have been diagnosed as of Sunday morning, and close to 395,900 people have passed away nationwide as a result, according to Johns Hopkins University's data.
Newsweek reached out to the Biden-Harris transition team for further comment, but did not receive a reply in time for publication.