Biden Team Raises $18M to Help Ossoff, Warnock Ahead of Crucial Georgia Senate Runoffs
With just two days ahead of Georgia's crucial Senate runoff elections, President-elect Joe Biden sent help to Democrats Jon Ossoff and Reverend Raphael Warnock.
Biden and his team have reportedly raised $18 million to aid Ossoff and Warnock in their efforts to unseat Republican Senators David Perdue and Kelly Loeffler. The money included nearly $6 million in staff and voting data support alongside $12 million in fundraising for both campaigns.
"We're not having any conversations about whether there's a value-add to have the president-elect be a part of this. There is," Jen O'Malley Dillon, Biden's campaign manager and incoming White House chief of staff, said in an interview, as reported by ABC News.
"The party feels that way and sees the unique coalition that he's put together," Dillon added.
Biden's contribution came as the president-elect and Vice President-elect Kamala Harris are scheduled to make appearances in the state ahead of the runoff elections.
Harris will campaign in Savannah on Sunday and Biden will appear in Atlanta on Monday— just one day before polls in Georgia close.
Biden's Atlanta visit will come the same day President Donald Trump is scheduled to hold a rally for the Republican Senators in Dalton, Georgia. Vice President Mike Pence will also make an appearance in the state on Monday.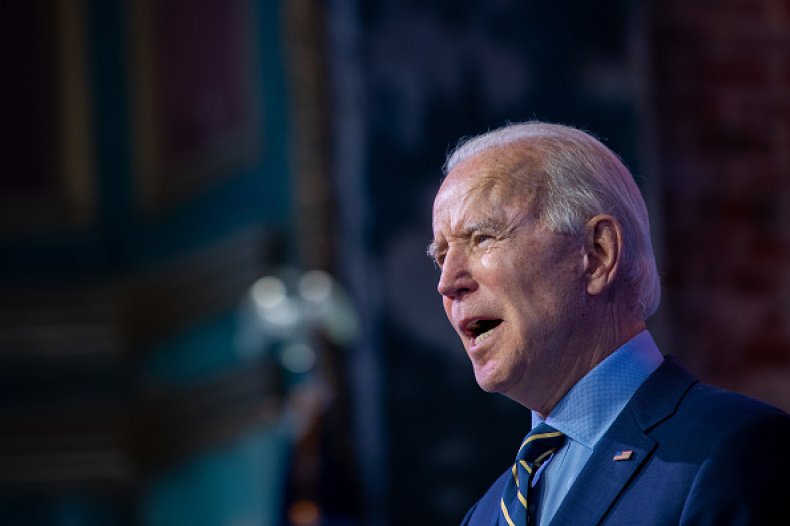 Both Ossoff and Warnock have raised over $100 million for their each of their campaigns, far surpassing the campaign hauls of their Republican rivals.
Ossoff, who is running against Perdue, raised more than $106 million from October 15 through December 16, according to his campaign's recent finance reports. Warnock, who is facing Loeffler, was close behind Ossoff, taking in a little over $103 million.
Perdue reported $68 million over the same two month time period and Loeffler's accumulation just under $64 million.
All four candidates have broken Senate fundraising records. The two Democrats, however, have nearly doubled the previous fundraising record for a Senate candidate held by Democrat Jaime Harrison, who raised $57.9 million for his unsuccessful race against incumbent Republican South Carolina Senator Lindsey Graham.
Ossoff and Warnock's fundraising efforts gave the Democrats an advantage in television advertising.
Ossoff has spent $67 million on TV ads since the November election, while Perdue spent $34 million, according to data from AdImpact. Warnock has spent $53 million so far, compared to Loeffler's $36 million in spending.
Georgia's two run-off elections are crucial for determining which party will control the Senate.
If the Democrats both win in the state's runoff elections, it would create a 50-50 split in the Senate. This would give Democrats, who have a majority in the House of Representatives, control of both chambers of Congress since, in the event of a tie, Harris as vice president would cast the deciding vote.
Newsweek reached out to Biden's team as well as Ossoff and Warnock's campaigns, but didn't hear back in time for publication.