Biden Tells France's Macron He Wants to Cooperate on Iran Policy, Iranian President Says New Admin Must 'Make Up for Past Mistakes'
President-elect Joe Biden told France's President Emmanuel Macron on Tuesday that he would like the U.S. to once again work with its European ally on Iran nuclear policy. Meanwhile, Iranian President Hassan Rouhani has appeared to express a conditional openness to restarting dialogue with the U.S. under a new administration.
Tensions between the U.S. and Iran have been high for decades, but briefly began warming after the administration of President Barack Obama, whom Biden served under as vice president, signed on to the 2015 Joint Comprehensive Plan of Action (JCPOA)—commonly referred to as the Iran nuclear deal. Under the international agreement, which was also signed by France, the United Kingdom, Germany, the European Union, Russia and China, Iran agreed to curb its nuclear program in exchange for sanctions relief and international investment.
Although United Nations monitors concluded through consistent reporting that Iran was in compliance with the treaty, President Donald Trump withdrew from the deal in May 2018. The president, who had long criticized the accord, reimplemented stringent sanctions against Iran. But instead of successfully preventing Iran from working toward a nuclear weapon, the Persian Gulf nation is far closer today to a weapon than it was when Trump took office, analysts have noted.
Biden "expressed his readiness to work together on global challenges, including security and development in Africa, the conflicts in Ukraine and Syria, and Iran's nuclear program," the president-elect's transition team said in a press release emailed to Newsweek. France, along with the deal's other signatories, has continued to back the JCPOA, despite Trump's withdrawal and pressure on sanctions. European allies have repeatedly criticized the Trump administration's policy toward Iran.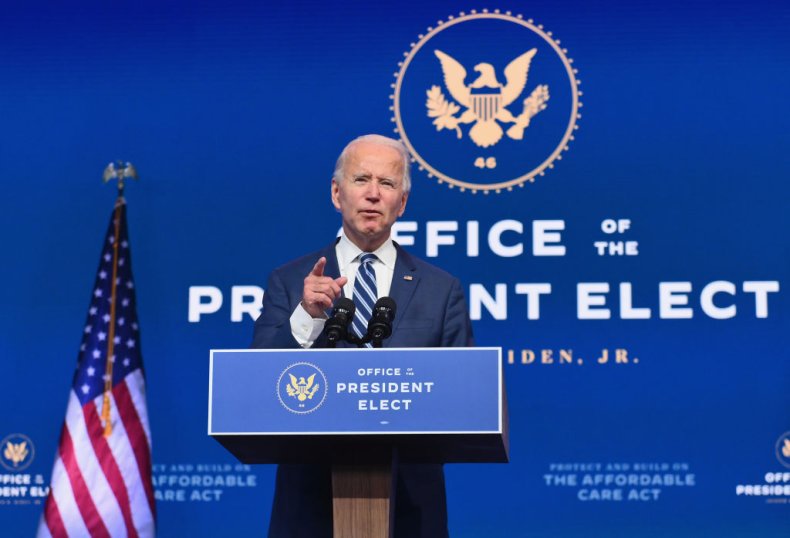 While Iran has maintained that it mistrusts the U.S. and does not plan to alter its behavior without meaningful policy changes from a new administration, Rouhani has suggested that a reset in relations is possible.
"The new U.S. administration should reconsider its inhumane behaviors toward other countries in the first place in order to repair the country's tarnished image in the international community," the Iranian leader said Tuesday, the Tehran Times reported.
"Now, an opportunity has opened up for the next U.S. administration to make up for the past mistakes and return to abiding by international commitments through respecting international regulations," Rouhani previously said on Sunday, according to the Iranian English-language newspaper.
Iranian Foreign Minister Javad Zarif tweeted on Sunday that "the world is watching" the incoming Biden administration. Zarif suggested that the new government should "abandon disastrous lawless bullying" from the Trump's administration and "accept multilateralism, cooperation & respect for law."
Newsweek reached out to Biden's transition team for further comment, but it did not respond in time for publication.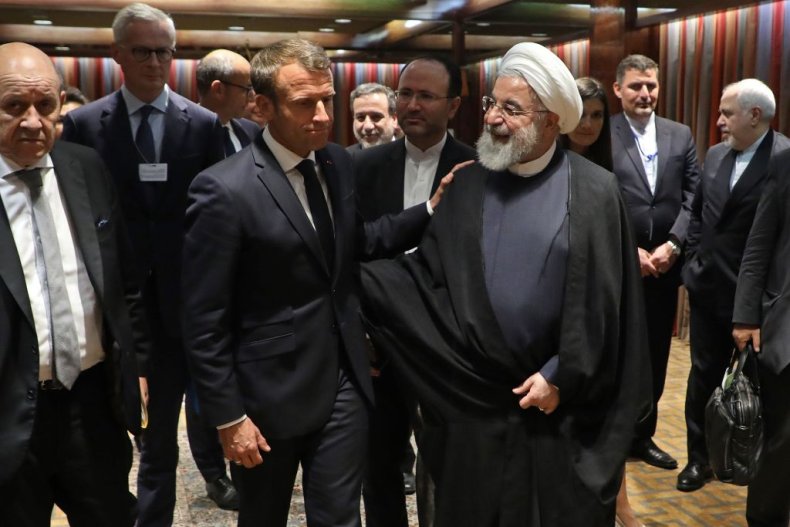 In mid-September, Biden penned an opinion article for CNN, criticizing Trump's policy toward Iran.
"I have no illusions about the challenges the regime in Iran poses to America's security interests, to our friends and partners and to its own people. But there is a smart way to be tough on Iran, and there is Trump's way. He ignored our closest allies and walked away—alone, without a plan—from a deal that put the world's eyes and ears inside Iran's nuclear program and was verifiably blocking Iran's pathways to a nuclear weapon," Biden wrote.
Biden added that he would "offer Tehran a credible path back to diplomacy." He explained that his administration would be willing to "rejoin" the JCPOA "if Iran returns to strict compliance with the nuclear deal."