Biden Thinks Rural Americans 'Feel Forgotten,' Plans to 'Fight Like Hell' to Rebuild U.S. Industry, Education
With his inauguration less than two months away, President-elect Joe Biden is offering greater insight into his incoming administration's top priorities.
He discussed a wide range of policy initiatives during a recent interview with New York Times columnist Thomas Friedman, focusing on international relations as well as revitalized domestic infrastructure. Responding to inquiries about his plans for trade deals with China—a topic generating significant public interest right now, in light of tariffs imposed earlier this year under Donald Trump—Biden said he intends to strengthen U.S. industries and education systems in efforts to better address global commerce issues.
"I want to make sure we're going to fight like hell by investing in America first," he said in comments to the Times, citing artificial intelligence, biotechnology and energy as examples of industries that could benefit from federal resources supporting research and development. Biden told the newspaper that he will not "enter any new trade agreement with anybody" before investing in industrial and education policies "here at home."
Biden additionally acknowledged his intentions to reach rural Americans after assuming office next year. Exit polling data confirmed Biden's support among voters in U.S. cities and metropolitan suburbs, although Trump secured much of the rural vote, as he did in 2016.
"You know, it really does go to the issue of dignity, how you treat people," Biden told the Times of Americans living in rural parts of the country. Continuing, he added, "I think they just feel forgotten. I think we forgot them."
Biden said he aims to gain trust and support among the rural populace by identifying and fulfilling its needs. His approach includes policies to improve the country's response to COVID-19 in all regions, whether they are predominantly Republican or Democratic. Biden and Vice President–elect Kamala Harris have regarded the pandemic as one of the most pressing matters affecting the country throughout their election race, and continued to do so in the aftermath of their their projected win.
Biden noted the need for expanded public health initiatives in rural U.S. regions during his recent interview with the Times, saying leaders must "end the rural health care crisis right now" through accessible health care options and increased funding to medical centers. He advocated for wider broadband access, particularly noting the ways in which doing so would improve telehealth procedures in rural areas, and he reiterated his intentions to bolster the Affordable Care Act with a "public option" and "automatically enroll people eligible for Medicaid."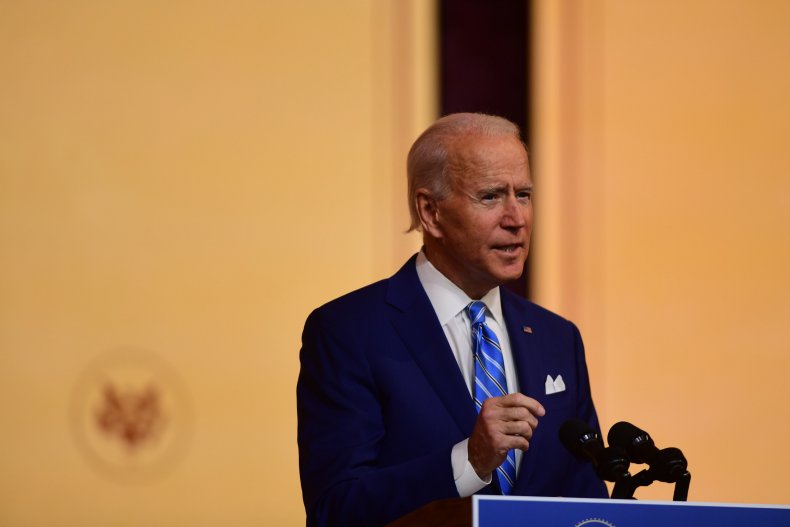 "There's strong support for that," he said, referencing public backing in more rural U.S. states, such as North Carolina and Texas, despite the states themselves opposing an ACA expansion. "We can boost funding," Biden continued. "I visited 15 rural hospitals. And the biggest problem is there's not enough reimbursement for them to be able to keep open."
Newsweek reached out to the Biden-Harris transition team for further comment but did not receive a reply in time for publication.