Biden Travel Ban Gains Less Support From Americans Than Trump's China Restrictions: Polls
Americans have agreed with presidential decisions to close off international travel to curb the coronavirus' spread, but former President Donald Trump had more support for the move during the pandemic's early weeks than President Joe Biden has now.
After Omicron, a new coronavirus variant of concern, was identified, Biden instituted a ban on travelers entering the United States from South Africa and six other African countries. Amid a decline in Americans' approval of how Biden's been handling the pandemic, the travel restrictions appear to be a winning issue with voters, and a recent poll found a majority of Americans agree with the measure.
A Hill-Harris X poll released Tuesday found that 71 percent of all voters backed Biden's imposition of travel restrictions on several Southern Africa countries. That included 88 percent of Democrats and 78 percent of Republicans.
While the poll shows Biden has overwhelming support for the restrictions, it's not quite as popular as the move Trump took while in office.
In February 2020, Trump restricted travel from China, which he often says was a critical decision he made against the advice of some experts. Although China was the epicenter of the pandemic at the time, the virus had already spread throughout Europe, and experts later determined that European travelers were the catalyst for the massive outbreak seen in New York City.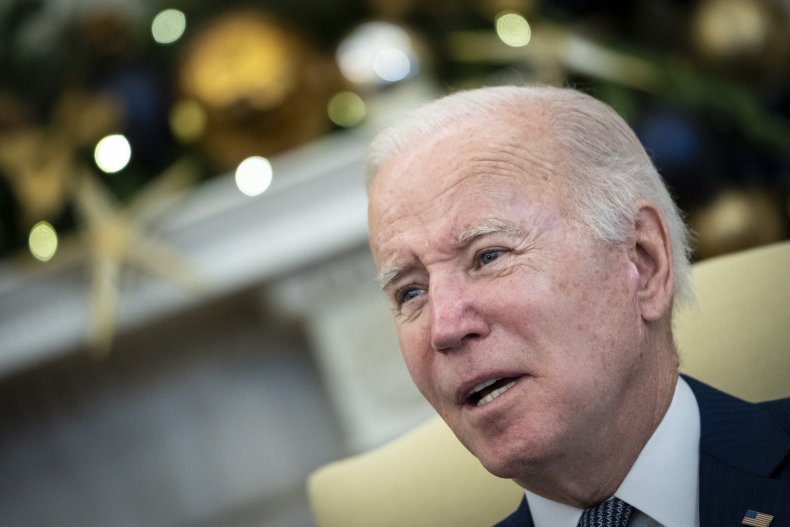 Advising Americans to be "very, very careful," Trump announced a travel ban on several European countries in March 2020.
As travel shut down, businesses closed and children were sent home from school, the Pew Research Center asked 9,000 Americans about the necessity of several preventive measures. Restricting international travel had the most support, with 95 percent of survey participants calling it a necessary step. That included 94 percent of Democrats and 96 percent of Republicans.
A Rasmussen Reports poll taken around the same time yielded similar results. About 80 percent of those surveyed backed Trump's decision to ban travel from China and several European countries. A majority of Democrats and Republicans supported the restrictions, but Republicans, at 91 percent, were more likely to back Trump's strategy, compared with 78 percent of Democrats.
But Trump's ban on travel from China didn't stop the coronavirus from spreading in the United States. On Sunday, Senator Rand Paul criticized Biden's ban on travelers from African countries, telling radio host John Catsimatidis that such bans "aren't going to work." He noted that the variant had already spread to dozens of countries.
"We don't even yet know whether it's a good or a bad thing," Paul said, referring to Omicron. "And if it turns out that it's much less dangerous and it crowds out the Delta variant, it might be a blessing in disguise."
Dr. Anthony Fauci, director of the National Institute of Allergy and Infectious Diseases, agrees that the "best case scenario" would be if Omicron is highly infectious but causes only mild disease. That could keep hospitals from becoming overcrowded, which has been the case with Delta.
However, Fauci has pushed back on criticism that the travel ban won't stop the variant, because that isn't the goal. It was inevitable that Omicron cases would be detected in the United States, according to Fauci, but the ban could delay its spread and give people time to get their booster shots or start their initial vaccine series.