Joe Biden Would Crush Donald Trump If 2020 Election Happened Now, Poll Shows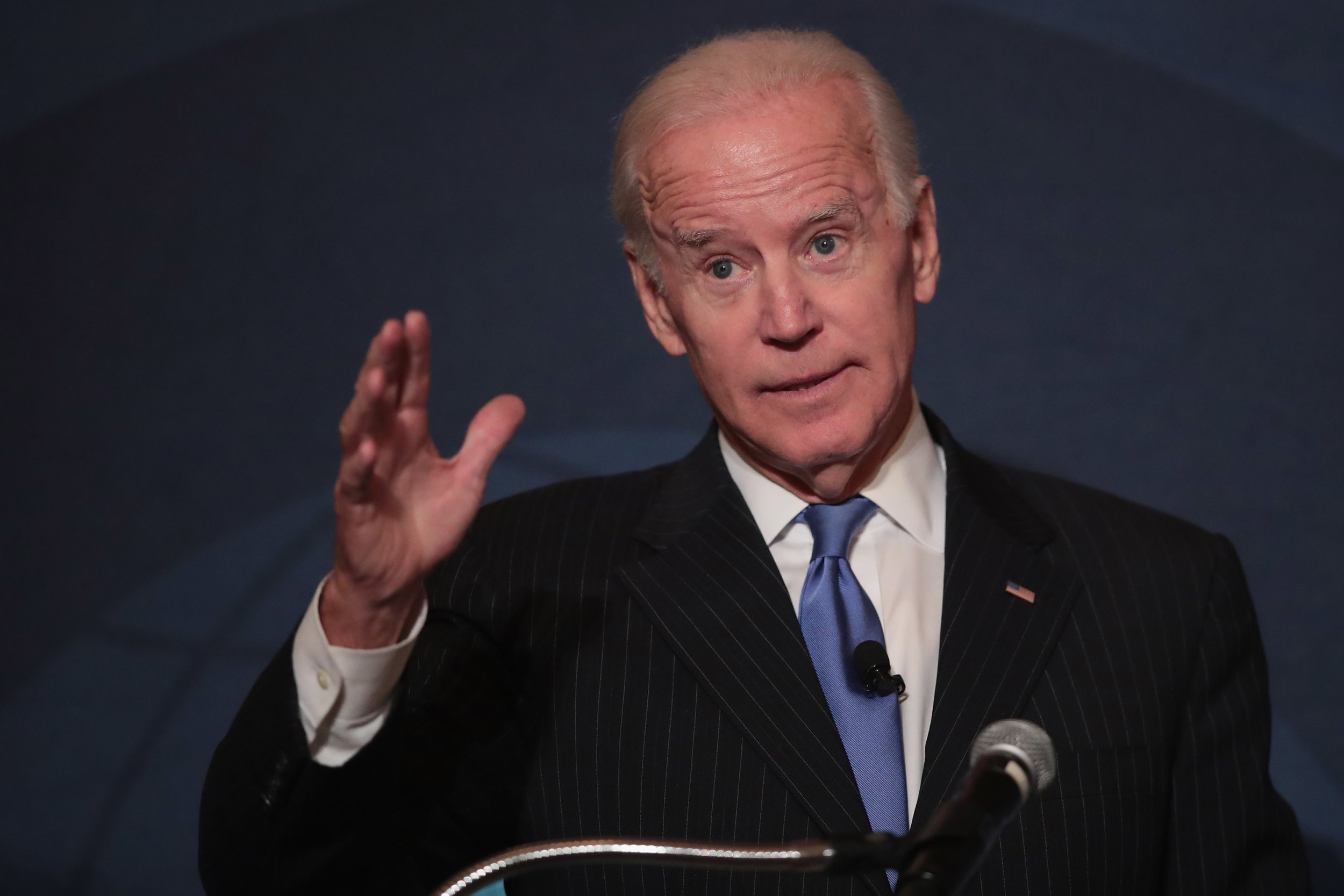 Former Vice President Joe Biden would crush President Donald Trump in the 2020 general election if it were held today, a poll released Wednesday morning showed.
The Politico/Morning Consult poll said Biden would take 46 percent of the vote, compared with 35 percent for the wildly unpopular Trump. The Democrat would blow away the incumbent president among independent voters, according to the poll. Forty-one percent of independent voters would pull the lever for Biden, compared with 26 percent for Trump.
And the poll showed good news not just for Biden: Any Democrat would take 48 percent of the vote when pitted against the Republican Trump, who the poll said would receive 34 percent in that scenario.
Among white voters, Biden stood at 41 percent and Trump at 40. But in the Midwest, Biden polled at 45 percent and Trump at 36—even though, in the 2016 election, Trump had won every state in the region except Illinois and Minnesota.
"Former Vice President Joe Biden has the upper hand in a hypothetical matchup against President Donald Trump, but he underperforms compared with a generic Democrat," Morning Consult's co-founder and chief research officer, Kyle Dropp, said in a statement. "Notably, 86 percent of Democrats say they would vote for a generic Democrat over Trump, but only 78 percent of Democrats say they prefer Biden over Trump."
The poll comes as Biden toys with the idea of running for the White House after spending eight years as second-in-command to former President Barack Obama.
"No, I'm not closing the door. I've been around too long, and I'm a great respecter of fate, but who knows what the situation is going to be a year and a half from now," Biden told NBC on Monday. Biden was promoting his new book, Promise Me, Dad: A Year of Hope, Hardship, and Purpose, in which he details the aftermath of his son's death in 2015.
Biden, who previously served as a U.S. senator representing Delaware, also recently challenged Trump's nationalist "America first" policies.
"This administration is calling into question what the word of the United States means anymore," Biden said at the Chicago Council on Global Affairs earlier this month. "What is it worth?"
Biden could face a crowded Democratic field that would likely include Senators Elizabeth Warren and Bernie Sanders.
The speculation over Biden's possible return follows some big election wins for Democrats around the country. The party won the Virginia and New Jersey gubernatorial races, and gained seats in Virginia's state house, among many other victories a year after a devastating loss in the presidential election.
The victories were considered a good sign for the Democrats before the midterm elections in 2018. Twenty-three Democratic seats in the U.S. Senate are on the line, as are eight Republican spots, and the GOP owns a slim majority in the chamber.
The national poll of 1,993 registered voters was conducted November 9 through 11, and it had a margin of error of plus-minus 2 percentage points.