How Joe Biden Plans to Take Down Trump in 2020
Former Vice President Joe Biden and his team have reportedly toyed with a number of ways to campaign against, and beat, President Donald Trump in the 2020 election.
Biden is a perceived front-runner for the Democratic nomination, along with independent Senator Bernie Sanders. The ex-vice president could announce his candidacy very early or later in the primary season so as to dictate the field around him, Politico said on Friday, citing people privy to Biden's talks with aides.
Other ideas involve opting to head directly to South Carolina, instead of the first two primaries in New Hampshire and Iowa, as well as picking a running mate immediately.
Reportedly, Biden could also preach a campaign message not only to Democrats but to disenfranchised Republicans unhappy with what Trump has done to their party since capturing the nomination and the White House.
The former Delaware senator is looking at "a million unconventional options" because he recognizes a battle with Trump may be "an unconventional campaign," a source involved in the talks with Biden told Politico.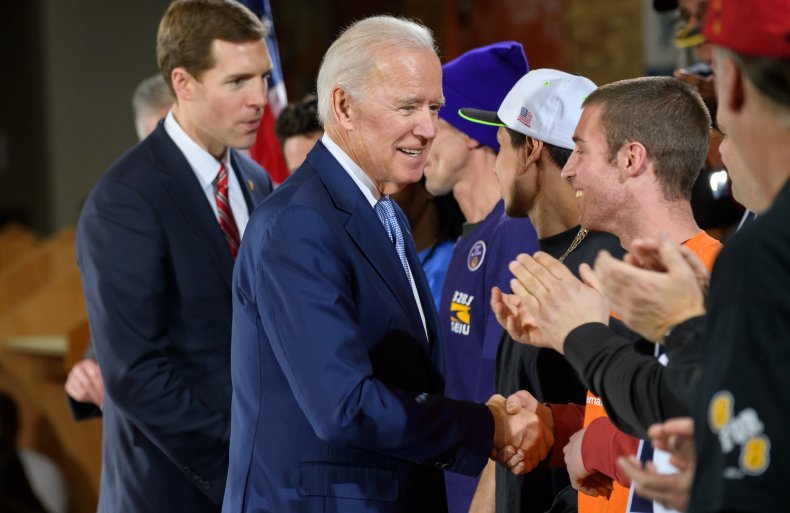 Still, Biden, 75, is said to be concerned about his current age and the fact that he would be 78 before he would enter the White House.
Biden has fed speculation about a 2020 run throughout Trump's first year in office, mostly by chastising Trump's policies and actions.
During a Democratic retreat last month, Biden told lawmakers to stay united while also attacking what he perceives as a narcissistic president.
"Who in God's name would have thought we would be here at this moment with this president? We have a president who is consumed by his political survival," Biden said. "Everything is run through the filter of how it affects Donald Trump in Donald Trump's mind."
If he does run, Biden may have to fend off as crowded a Democratic field as Hillary Clinton faced in 2016. With Biden and Sanders leading the pack, U.S. Senators Elizabeth Warren, Kirsten Gillibrand, Cory Booker and Kamala Harris have been linked in speculation about candidates for a 2020 run against Trump.