Biden Legal Teams 'Standing By' After 'Unprecedented' Premature Trump Victory Statement, Campaign Says
Joe Biden's campaign manager called President Donald Trump's premature declaration of victory in the election "outrageous, unprecedented, and incorrect," and said their legal teams were ready for the likely court battles ahead.
In a statement, Biden's campaign chief Jen O'Malley Dillon said the president trying to "shut down the counting of duly cast ballots was outrageous, unprecedented, and incorrect."
She said it is an effort to remove the democratic rights of American citizens. "Never before in our history has a president of the United States sought to strip Americans of their voice in a national election," Dillon said.
"The counting will not stop. It will continue until every duly cast vote is counted. Because that is what our laws — the laws that protect every American's constitutional right to vote — require."
Dillon added: "If the president makes good on his threat to go to court to try to prevent the proper tabulation of votes, we have legal teams standing by ready to deploy to resist that effort. And they will prevail."
"We repeat what the vice president said tonight: Donald Trump does not decide the outcome of this election. Joe Biden does not decide the outcome of this election. The American people decide the outcome of this election. And the democratic process must and will continue until its conclusion."
Speaking at the White House on Wednesday, Trump claimed he had won the election and that a "major fraud" was being committed. The results of the election are incomplete, vote counting is ongoing, and Trump presented no evidence of any fraud in the process.
The president said: "This is a fraud on the American public. This is an embarrassment to our country. We were getting ready to win this election. Frankly, we did win this election.
"We want the law to be used in a proper manner so we'll be going to the U.S. Supreme Court.
"We want all voting to stop. We don't want them to find any ballots at four o'clock in the morning and add them to the list. This is a very sad moment."
Earlier on, Biden told supporters "to be patient" with the vote count.
"We knew because of the unprecedented mail-in vote and the early vote that it was going to take a while," he said, stressing that it was not over until "every vote is counted."
Votes in a number of key states are still left to be fully counted, including Arizona, Georgia, Wisconsin, Michigan, and Pennsylvania, at the time of writing.
Nearly 100 million people across the country cast their ballots in early voting before election day, representing 73.4 percent of all voters in the 2016 election, according to U.S. Elections Project.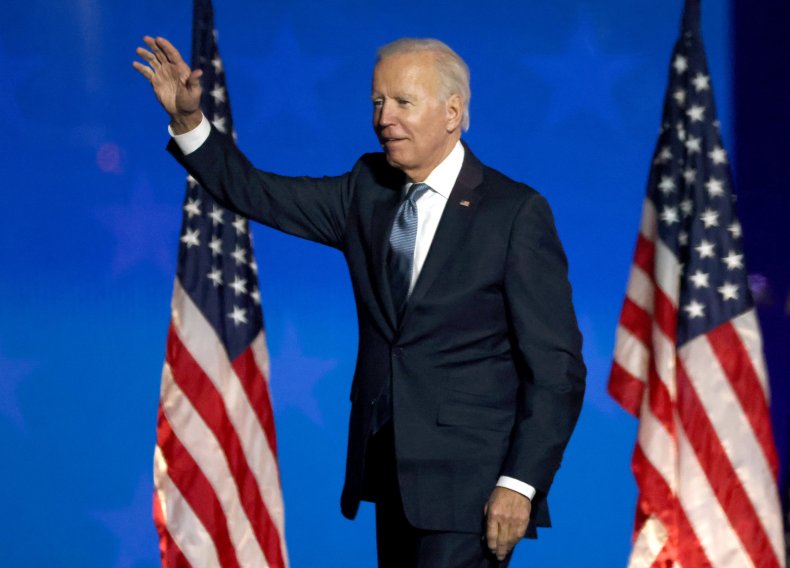 This article was updated to add more context.