Joe Biden Slams Donald Trump's 'Phony' Charlottesville 'Story': It Was 'Advertised As a White Supremacist Rally'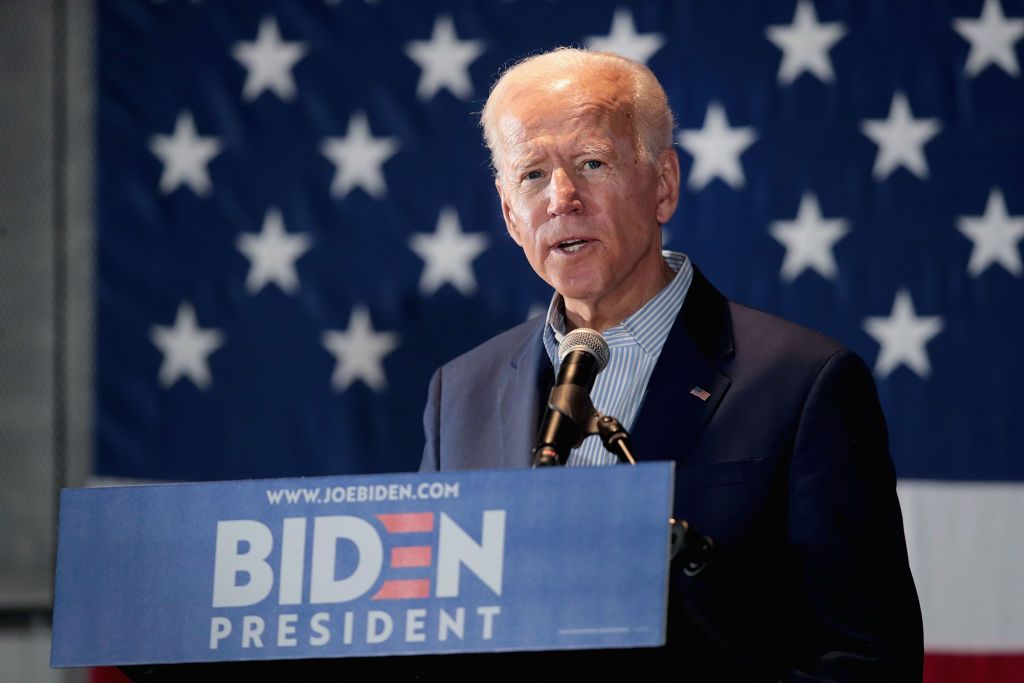 Former Vice President Joe Biden again took aim at President Donald Trump's comments about a deadly white nationalist rally in Charlottesville, Virginia, while speaking at a rally in Iowa on Tuesday.
The 2020 candidate for the Democratic party's presidential nomination lashed out at Trump, saying he "doubled down on concocting a phony story on how these violent thugs only wanted to protect" a statue of Confederate General Robert E. Lee.
"Enough's enough, man. This is nonsense. The very rally was advertised, advertised, as a white supremacist rally," Biden asserted.
Biden has made the 2017 white nationalist rally in Charlottesville a central point of his campaign launch. He slammed the violent demonstration, which resulted in the killing of an anti-racism protester, in his 2020 announcement video last week. He also blasted Trump for speaking positively about the white supremacists, neo-Nazis and members of the alt-Right who attended the event.
"Their crazed faces, illuminated by torches, veins bulging and bearing the fangs of racism, chanting the same anti-Semitic bile heard across Europe in the '30s. They were met by a courageous group of Americans and a violent clash ensued. A brave young woman lost her life," Biden said in the clip.
"And that's when we heard the words the president of the United States that stunned the world and shocked the conscience of this nation. He said there were, quote, 'some very fine people on both sides,'" he explained.
Trump responded to Biden's criticism, doubling down on his defense of the white nationalist demonstrators. "If you look at what I said, you will see that that question was answered perfectly," Trump told reporters. "And I was talking about people who went because they felt very strongly about the monument to Robert E. Lee, a great general. Whether you like it or not, he was one of the great generals."
Trump's praise for Lee has also drawn criticism, as the rebel general was a brutal slave owner, known for beating his slaves and separating families. He also led the Confederate army in rebellion against the North, fighting to preserve Southerners' rights to own human beings as property. Congressman James Clyburn of South Carolina also pointed out on ABC News' This Week on Sunday that it was strange to see Trump speak so highly of a "loser," as Lee was undeniably the loser of the Civil War.
"The president is now glorifying a loser," Clyburn asserted. "Robert E. Lee was a loser."
Despite Biden's efforts to pit himself against Trump's alleged support for racism, the 76-year-old politician has also been criticized for being on the wrong side of racial issues. Biden fought in Congress against efforts to integrate schools and in 1975 referred to school integration as the "most racist concept you can come up with." He also championed legislative efforts that led to mass incarceration, which is now widely acknowledged as having disproportionately impacted minority communities.
Supporters have pointed out that he served as vice president under the country's first black president, but even his relationship with Barack Obama has been marred by a serious public gaffe. "I mean, you got the first mainstream African-American who is articulate and bright and clean and a nice-looking guy," he infamously said of Obama back in 2007.