Biden on Trump's 'Shithole' Comments: 'We're Better Than This'
Former Vice President Joe Biden slammed Donald Trump in a tweet on Friday over the Republican's alleged comments about "shithole countries," and did so without even mentioning the president's name.
Biden tweeted: "It's not how a president should speak. It's not how a president should behave. Most of all, it's not what a president should believe. We're better than this."
On Thursday, it was reported by The Washington Post that the president had said he didn't want people from "shithole countries" like Haiti, El Salvador and those in Africa coming to the U.S. and would prefer people from Norway, a predominantly white country. These remarks reportedly came during a bipartisan meeting on immigration. The White House did not deny Trump made the derogatory remarks in its initial statement on the report, but the president took to Twitter Friday morning and claimed he didn't use such language.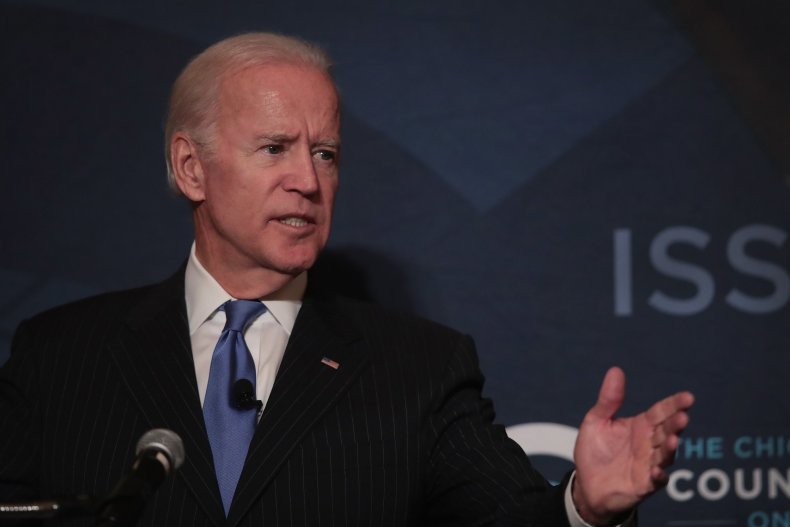 "The language used by me at the DACA meeting was tough, but this was not the language used. What was really tough was the outlandish proposal made - a big setback for DACA!" Trump tweeted. "Never said anything derogatory about Haitians other than Haiti is, obviously, a very poor and troubled country. Never said 'take them out.' Made up by Dems. I have a wonderful relationship with Haitians. Probably should record future meetings - unfortunately, no trust!"
Democratic Senator Dick Durbin, who was at Thursday's meeting on immigration, ripped into the president on Friday over his denial and claimed Trump did indeed use the term "shithole" to describe certain countries. Durbin said Trump's repudiation of the remarks was simply "not true."
"In the course of his comments, [Trump] said things that were hate-filled, vile and racist. I cannot believe in this history of the White House, in that Oval Office, any president has ever spoken the words that I personally heard our president speak yesterday," Durbin told reports Friday.
"You've seen the comments in the press," Durbin added. "I've not seen one of them that's inaccurate. To no surprise, the president started tweeting this morning, denying that he used those words. It is not true. He said these hate-filled things, and he said them repeatedly."