After Congress passes a $1.9 trillion coronavirus stimulus package, President Joe Biden is expected to start building support around an infrastructure package that will create jobs and modernize the nation's crumbling transportation system.
The White House has downplayed the plans, which would build on former President Barack Obama's efforts to stimulate the economy through big-scale infrastructure projects, and instead redirected to the immediate needs of the stimulus, which was hashed out in negotiations between the Democrat-controlled U.S. House, Senate and White House this week. The House is expected to grant final approval on Wednesday, before lawmakers begin work on infrastructure projects, but it could be the next high-dollar plan from the new Biden administration.
"We don't have an infrastructure bill yet—don't even know that it will be infrastructure bill," White House press secretary Jen Psaki told reporters Tuesday. "In terms of what it will look like and what the negotiations will require, we're happy to have that conversation when it's appropriate, but right now we're focused on the American Rescue Plan."
But already those in the infrastructure sector are looking to what the next phase could mean as the nation attempts to recover from the economic downturned spawned by the COVID-19 pandemic that has gripped the country for a year and led to more than half a million deaths.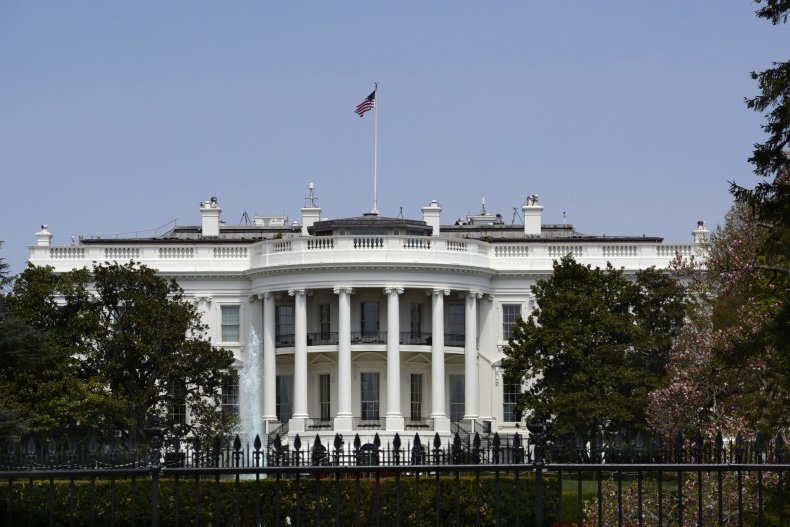 Former President Donald Trump's administration declared that it was promoting "infrastructure week" on multiple occasions before getting derailed by news-of-the-day-type stories. Biden's reportedly hoping to harken back to his days as vice president during the economic crisis of 2008 to stimulate the economy.
"I just am not going to get ahead of a bill that has not been signed, formalized, finalized [or] packaged in terms of size, scope or timeline at this point in time," Psaki said when pressed about the plans.
But outside experts say that the administration has an opportunity to seize on infrastructure for immediate job creation and long-term planning. Those close to the administration have predicted it could be close to another $2 trillion package.
"We haven't made a lot of progress on big infrastructure projects in recent years," Rob Puentes, president of the non-partisan Eno Center for Transportation, told Newsweek. "There is a backlog of basic maintenance and repair needs."
The American Society of Civil Engineers (ASCE) this month gave the United States a "C-" rating for the state of its infrastructure.
"The report finds that 45% of Americans lack reliable access to transit services," ASCE reported.
The report also noted that 11 of 17 categories graded were in the "D" range: aviation, dams, hazardous waste, inland waterways, levees, public parks, roads, schools, stormwater, transit and wastewater.
The Trump administration frequently touted infrastructure as a priority toward improving the economy short-term and in the long-run improvements to transportation options needed for both passengers and commodities.
Infrastructure experts told Newsweek that they are awaiting details to be revealed.
"Once we get that specific about it, i think it's going to help the situation," Puentes said. "It starts to move the needle a bit more because it's palatable."
Across the country, roads, bridges, railways and other infrastructure needs have become priorities. Most are funded largely through state and local taxes, but the coronavirus pandemic led to a downturn in fuel taxes that normally contribute.
"We really hope that infrastructure is the foundation from which they build this next big piece of economic stimulus," Jim Tymon, executive director of the non-partisan American Association of State Highway and Transportation Officials (AASHTO), told Newsweek. "We think it's a great way to help stimulate the economy and improve the nation's infrastructure for years into the future."
The White House has held details of any infrastructure plans close, but allies have noted that infrastructure projects typically prompt more bipartisan buy-in. Biden's $1.9 trillion coronavirus stimulus package narrowly passed the Senate with no GOP support.
"I think what Joe is looking for is Republican buy-in—participation—and I'm all for that," Senate Majority Whip Dick Durbin, an Illinois Democrat told reporters at the Capitol on Tuesday. "If there's one bill that should do it, it'd be infrastructure."
Durbin, who has been in the Senate since 1997 and previously served in the U.S. House for more than a decade, said he had heard figures as high as $6 trillion being discussed.
"Infrastructure has traditionally been the most bipartisan bill in Congress," he said.
Transportation Secretary Pete Buttigieg said during a recent interview with MSNBC that he thinks it could be the "infrastructure year" but it's unclear what the White House might outline as priorities as it seeks to court environmentalists seeking a clean energy agenda.
The Department of Transportation, citing a backlog of media requests, didn't directly respond to Newsweek's request for follow up this week, but the White House has fielded multiple questions about what Biden will pivot to after his priority COVID-19 relief package gets final passage.
"[Infrastructure]'s a policy area that's close to the president's heart, one he's had a lot of interest in and commitment to even when he was vice president and before," Psaki told reporters Monday.
Tymon, the head of AASHTO, told Newsweek that infrastructure priorities can provide a double-whammy for the country—if used smartly. It provides immediate jobs for the projects and potentially long-term benefits from the new transportation upgrades. He noted that the coronavirus relief work, so far, has primarily been on propping up the economy to prevent a collapse.
"It's really been more about recovery and dealing with the challenges that the COVID pandemic has thrown at us and not about moving forward," he said. "The next bill is really about making an effort to improve."