Biden Vows to 'Get Democratic Votes for Tax Increase' on Those Earning Over $400K
President Joe Biden asserted that he can get Democratic votes for a tax increase, which would impact those earning $400,000 or more annually.
During his presidential campaign, Biden vowed that he would not raise taxes on anyone earning less than $400,000 per year. On Monday, White House Press Secretary Jen Psaki reiterated the president's commitment to that threshold, but Republicans are expected to push back against raising taxes at all.
In an interview with ABC News' Good Morning America on Wednesday, Biden again highlighted his plan to increase taxes on higher income Americans.
"Anyone making more than $400,000 will see a small to significant tax increase," he said.
When asked if he would get any Republican support for tax increases, the president responded: "Oh, I may not get it."
"But I'll get the Democratic votes for the tax increase," Biden added.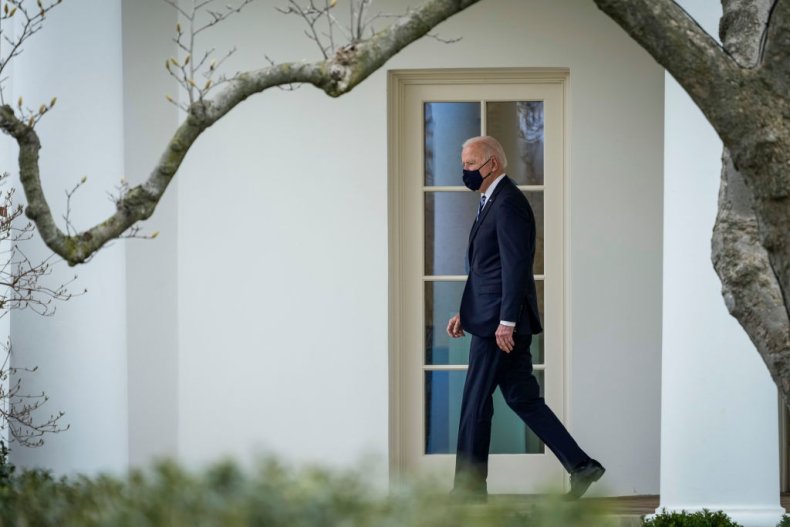 The president's remarks were in line with what Psaki told reporters on Monday.
"His priority and focus has always been on people paying their fair share, and also focusing on corporations that may not be paying their fair either," Psaki said. "That remains his overarching approach, but there isn't a package yet."
It's unclear how Biden and Democrats plan to approach a tax increase on higher earners, but some Democratic lawmakers have pointed to planned infrastructure legislation—which the White House has signaled it wants to fund to the tune of about $4 trillion. Some Democratic senators have emphasized the need to find a way to pay for the bill, instead of continuing the recent bipartisan trend of deficit spending.
"Some of it needs to be paid for," Senator Jon Tester, a Montana Democrat, told Politico last week. He suggested lawmakers needed an "all of the above" strategy to fund the legislation, which could include spending cuts in other areas and looking at ways to raise additional revenue.
Polls have shown significant bipartisan support for raising taxes on higher income Americans. A poll published in December by The New York Times and SurveyMonkey showed that about two-thirds of Americans approved of raising taxes on those earning more than $400,000 per year. That included 45 percent of Republicans, 70 percent of independents, and 88 percent of Democrats.
With an evenly split Senate, Democrats will face a tough fight to pass any further legislation without significant Republican support unless the legislative filibuster rule is reformed or eliminated. Under the current Senate rules, most legislation requires the support of at least 60 senators to move forward. That means at least 10 GOP lawmakers would need to support a bill, under the current Senate makeup, for it to pass—a nearly insurmountably high bar amid the current partisan gridlock. But Biden told ABC News that he's open to reforming the filibuster, which may allow for things to move forward without supermajority support.
"I don't think that you have to eliminate the filibuster. You have to do what it used to be when I first got to the Senate back in the old days," Biden said. "And this is—a filibuster, you had to stand up and command the floor. You had to keep talking alone."
Although many Democrats have signaled support for eliminating the filibuster altogether, Democratic Senators Joe Manchin of West Virginia and Kyrsten Sinema and Arizona have opposed the idea. Like Biden, Manchin suggested earlier this month that he's open to reforming the filibuster.
"The filibuster should be painful. It really should be painful. We've made it more comfortable over the years, not intentionally—maybe just it evolved into that. Maybe it has to be more painful. Maybe you have to stand there. There's things we can talk about," Manchin told Fox News Sunday on March 7.
Newsweek reached out to the White House for further comment.