Biden vs. Trump on Climate? No Comparison | Opinion
In 1987, a lawmaker approached the podium in the cavernous Senate chamber to talk about his bill, one of the first pieces of climate legislation ever introduced, to create an executive branch-level task force to develop a strategy to assess and respond to global warming.
"Even though decades away, the most serious consequences of global warming could prove unavoidable unless we act now to prevent them," the senator said. "Our failure to show foresight when the dangers are clearly discernible would be an unforgivable dereliction of duty to our children and all mankind not yet born."
That senator was Joe Biden.
The severe impacts of a warming climate that Biden warned his fellow senators about more than 33 years ago are no longer quite so distant. Scientists from around the world are united: If we are to prevent disastrous changes to our health, our food and our security, we need to reduce climate pollution significantly over the next 10 to 30 years and reach net-zero emissions by mid-century.
Over the next few months, Americans face a choice over which presidential contender will best protect and support American livelihoods and promote policies that protect us against climate change, create good-paying jobs, protect our social safety net and recognize that all Americans deserve a shot at a healthy, happy life. There's no contest.
Biden has always followed the science on global warming and believes America's ingenuity, entrepreneurial spirit and leadership can tackle it. His bold, actionable, detailed clean energy plan released in July would put $2 trillion toward clean energy, efficiency and resilient infrastructure projects; create new, good-paying jobs; and invest in all different kinds of clean energy technologies, from renewables to nuclear to carbon capture, to clean up our air and support the clean energy jobs of the future. The labor community knows that Biden has always stood up for workers: Many unions, from the United Auto Workers and the International Brotherhood of Electrical Workers to the United Association of Union Plumbers and Pipefitters, have endorsed him for president.
President Donald Trump doesn't believe in climate change at all. He ridicules wind farms, LED light bulbs and energy-saving appliances. He stocked his Cabinet with former lobbyists who represented oil, gas and chemical companies and groups. Trump appointees have turned the Environmental Protection Agency, Interior Department and Commerce Department into rollback roadhouses, dismantling nearly every good climate and clean energy rule that President Barack Obama and then-Vice President Joe Biden oversaw from 2009 to 2017.
But Trump's actions are out of step with the nearly two in three U.S. adults who think the federal government is not doing enough to address climate change, according to polling from Pew Research Center. They want their children to have the opportunity of a secure and happy life—not be stymied by asthma, waste pollution, leaded pipes or dirty water.
These are rational, reasonable demands for Americans to make of their federal government. For his part, Trump clearly isn't interested: The president's campaign website includes no details about his specific plans for energy, environment, lands or agriculture. Instead, his campaign lists "promises kept" during his first term, such as seeking to expand offshore drilling, approving oil and gas pipeline construction, replacing the Clean Power Plan and rescinding other environmental rules the Obama administration put in place—while laughably suggesting he'll help the country attain "the cleanest drinking water and cleanest air." With Trump, Americans can only expect more of the same.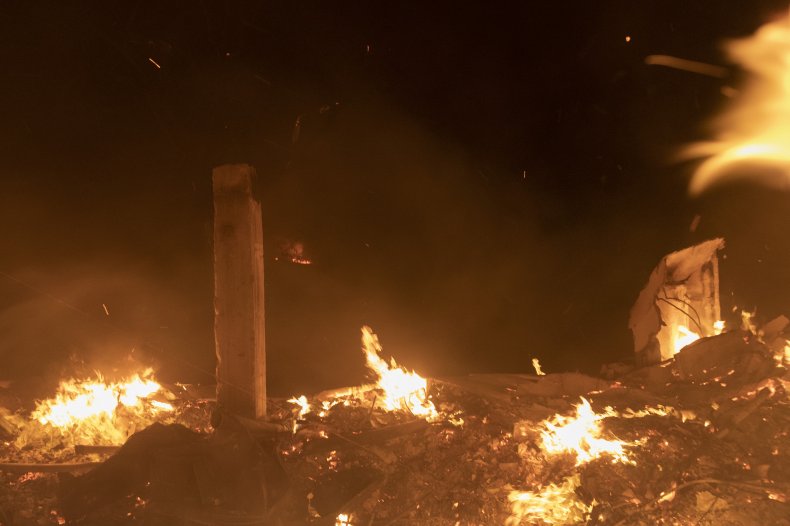 Contrast that with Biden, who, for the first time in history, has centered his environmental platform on the need to commit to righting past wrongs. Biden would ensure that 40 percent of the benefits of clean energy and efficiency spending go toward disadvantaged communities most impacted by climate change, inequality and pollution—a promise that over half of likely voters support. He deepened his promise to help communities suffering from environmental degradation by selecting Senator Kamala Harris as his running mate. Harris is a stalwart champion for environmental justice. Most recently, in August, she introduced comprehensive legislation to ensure that all federal environmental actions are screened for their impact on low-income Americans.
Over the next two months, voters should ask themselves what they want. They must choose whether Biden or Trump's platform offers what we need most in this moment. Biden has always been a climate hero. The choice could not be clearer.
Josh Freed is senior vice president of the Climate and Energy Program at Third Way.
The views expressed in this article are the author's own.