Biden, Warning of Crime Wave, Diverts COVID Funds to Police in Snub to Progressives
President Joe Biden has urged state and local governments to use $350 billion in COVID-19 funding from the American Rescue Plan to fight crime by hiring new police officers.
Biden pushed for the increase in police funding during a White House press conference with Attorney General Merrick Garland on Wednesday. The president stressed that money already included in the legislation that he signed into law on March 11 could be used to help reduce gun violence amid the nation's recent surge in violent crimes.
"We're now providing more guidance on how [state and local governments] can use the $350 billion nationally that the American Rescue Plan has available to help reduce crime and address the root causes," Biden said. "For example, cities experiencing an increase in gun violence were able to use the American Rescue Plan dollars to hire police officers needed for community policing and to pay their overtime."
Biden's call to increase police funding underscores his differences with some on the progressive wing of the Democratic Party who called for defunding the police in the wake of last year's mass protests against police brutality and racial injustice. He said that the rise in violent crimes meant that it was "not a time to turn our backs on law enforcement or our communities."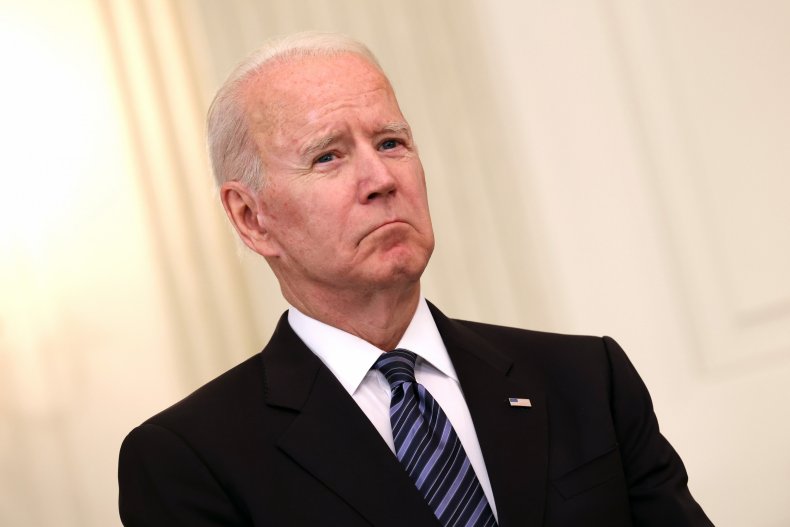 The president warned that violent crimes spike in the summer and "may even be more pronounced than it usually would be" this year while urging local governments to spend funds from the American Rescue Plan on community-based crime prevention programs in addition to the police increase. He announced a "major crackdown" on gun dealers who ignore current laws meant to specifically reduce gun violence.
"[The American Rescue Plan] means more police officers, more nurses, more counselors, more social workers, more community violence interrupters to help resolve issues before they escalate into crimes," said Biden.
A trend that saw violent crimes spike in 2020 as the COVID-19 pandemic emerged has continued to escalate under Biden. During the first three months of 2021, murders in 37 cities increased by 18 percent when compared to the same period last year, according to The New York Times. The increase in murders has been particularly troubling in major cities like New York and Chicago, although overall violent crime throughout the U.S. has declined significantly since the 1990s.
While Biden and most of the Democrats in Congress have joined with Republicans in opposing efforts to defund the police, the idea has remained popular for some progressives. Rep. Alexandria Ocasio-Cortez (D-N.Y.) and other members of "The Squad" like Rep. Ilhan Omar (D-Minn.), Rep. Rashida Tlaib (D-Mich.) and Rep. Ayanna Pressley (D-Mass.) have all spoken in favor of defunding the police.
"What we are saying is the current infrastructure that exists as policing in our city should not exist anymore, and we can't go about creating a different process with the same infrastructure in place," Omar said earlier this month.
The issue also played a role in the Democratic primary election for New York City mayor on Tuesday. Although the winner of the contest may not be known for some time as officials tally the results of ranked-choice ballots, former police officer Eric Adams, who opposes defunding efforts, is currently leading rival candidate Maya Wiley, who is in favor of defunding.
Newsweek reached out to the offices of Ocasio-Cortez, Omar, Tlaib and Pressley for comment.