Biden Warns 'Lives Will Be Lost' for Unvaccinated Planning to Gather on Holiday Weekend
United States President Joe Biden is warning people to take precautions while celebrating the July 4 holiday this weekend, voicing concern that "people will die" after attending large gatherings in places where vaccination rates are low.
"I am not concerned there's going to be a major outbreak, in other words, that we're gonna have another epidemic nationwide, but I'm concerned lives will be lost," Biden told reporters on Friday.
More than 600,000 people in the United States have died from COVID-19 since the pandemic started early last year, but the widespread availability of vaccines has created a drastic decrease in infections.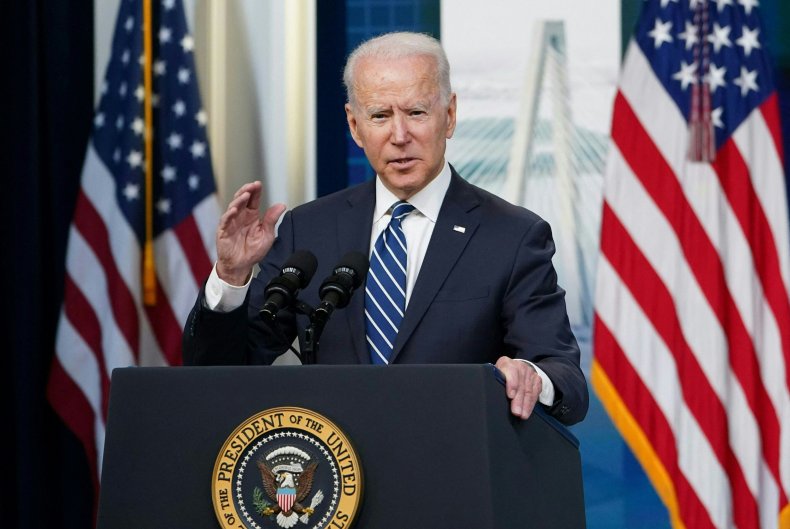 "For those of you who haven't been vaccinated because you don't want to go through with it—it doesn't hurt, it's accessible and free, it's available. And don't only think about yourself, think about your family, think about those around you," Biden said.
A new variant of the virus that causes COVID-19—dubbed the Delta variant—is more contagious and has been spreading across the United States. A recent analysis from the Centers for Disease Control and Prevention (CDC) recently found the states with the highest instances of the Delta variant are Missouri at nearly 30 percent, Colorado at 12 percent and New Jersey at 10 percent.
"I am concerned people who have not gotten vaccinated have the capacity to spread the variant to other people who have not been vaccinated," Biden said.
More than 181 million people have gotten at least one vaccine dose. About 155 million of those are fully vaccinated, according to the CDC. Biden had set a goal of having at least 70 percent of the adult population partially vaccinated by July 4 but the country has only reached 66.7 percent, based on the CDC's records.
According to the Mayo Clinic's vaccine tracker, Mississippi has the lowest rate of people fully vaccinated at about 30 percent, followed by Alabama at 32.5 percent.
The president is hosting a Fourth of July BBQ for essential workers and military families on the South Lawn of the White House to celebrate both Independence Day and "independence from COVID-19," as the White House has described the event. The Sunday event will be the largest gathering at the White House since Biden took office in January.
Additionally, the National Mall will be open for the traditional Independence Day fireworks display "so friends and family can gather to celebrate our independence from this virus," the White House said.
"Fourth of July to this year is different than the fourth of last year—it'll be better next year," Biden said.