Biden Will Do to Russia What the U.S. Didn't in 2014, Sullivan Says After Call With Putin
President Joe Biden told Russia's Vladimir Putin that if he decides to invade Ukraine, the United States will take more severe actions than it did in 2014 when Russia seized control of Crimea.
Biden warned Putin against escalating a military presence around Ukraine and called for a return to diplomacy during an hours-long virtual meeting on Tuesday morning, according to a White House statement.
National Security Adviser Jake Sullivan provided additional details of the call in a press briefing on Tuesday, describing the talk as "useful" with lots of back and forth between the two leaders.
"He told President Putin directly that if Russia further invades Ukraine, the United States and our European allies would respond with strong economic measures," Sullivan said.
Other potential U.S. responses, Sullivan said, would be to provide additional defensive material to the Ukrainians and send more troops to fortify NATO allies on the eastern flank if necessary.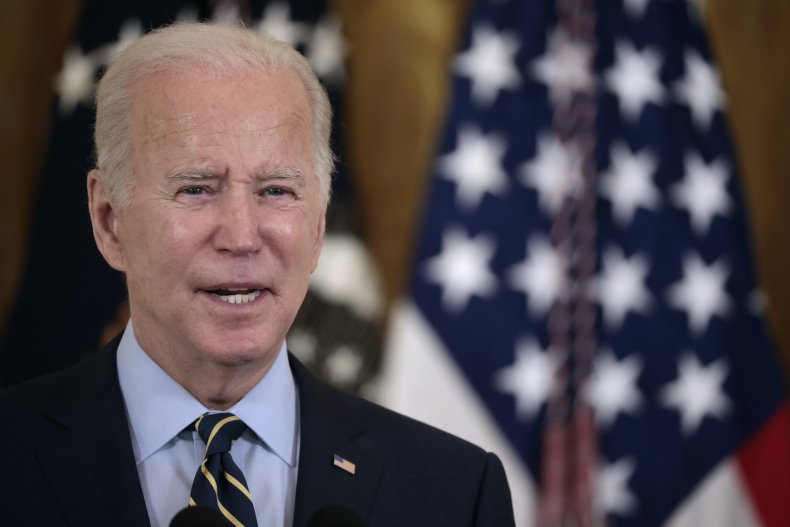 Sullivan would not comment on specific economic sanctions the U.S. is considering if Putin does move forward with invading the eastern European nation but said the administration is ready to take steps it didn't during Russia's annexation of Crimea seven years ago.
"I will look you in the eye and tell you, as President Biden looked President Putin in the eye and told him today, that things we did not do in 2014 we are prepared to do now," Sullivan told reporters.
Sullivan continued, "Now in terms of the specifics, we would prefer to communicate that directly to the Russians, to not negotiate in public, to not telegraph our punches. But we are laying out for the Russians in some detail the measures that we have in mind."
The national security adviser said the U.S. is coordinating with European allies on those economic consequences. After his call with Putin, Bidens spoke with leaders from France, Germany, Italy, and the United Kingdom to consult on a strategy going forward.
Russia has been amassing thousands of troops along the border of Ukraine in recent months, leading to concerns of a potential invasion. Ukraine was part of the Soviet Union before gaining independence two decades ago as the union dissolved.
Sullivan said after Biden and Putin's call that the administration doesn't believe Russia has made a final decision on whether to invade Ukraine.
The Kremlin said in a summary of the call that the conversation was predominately about Ukraine and that Biden "emphasized the allegedly 'threatening' nature of the movements of Russian troops near the Ukrainian borders."