Joe Biden Would 'Win Overwhelmingly' Against Trump in 2020, Former DNC Chair Ed Rendell Says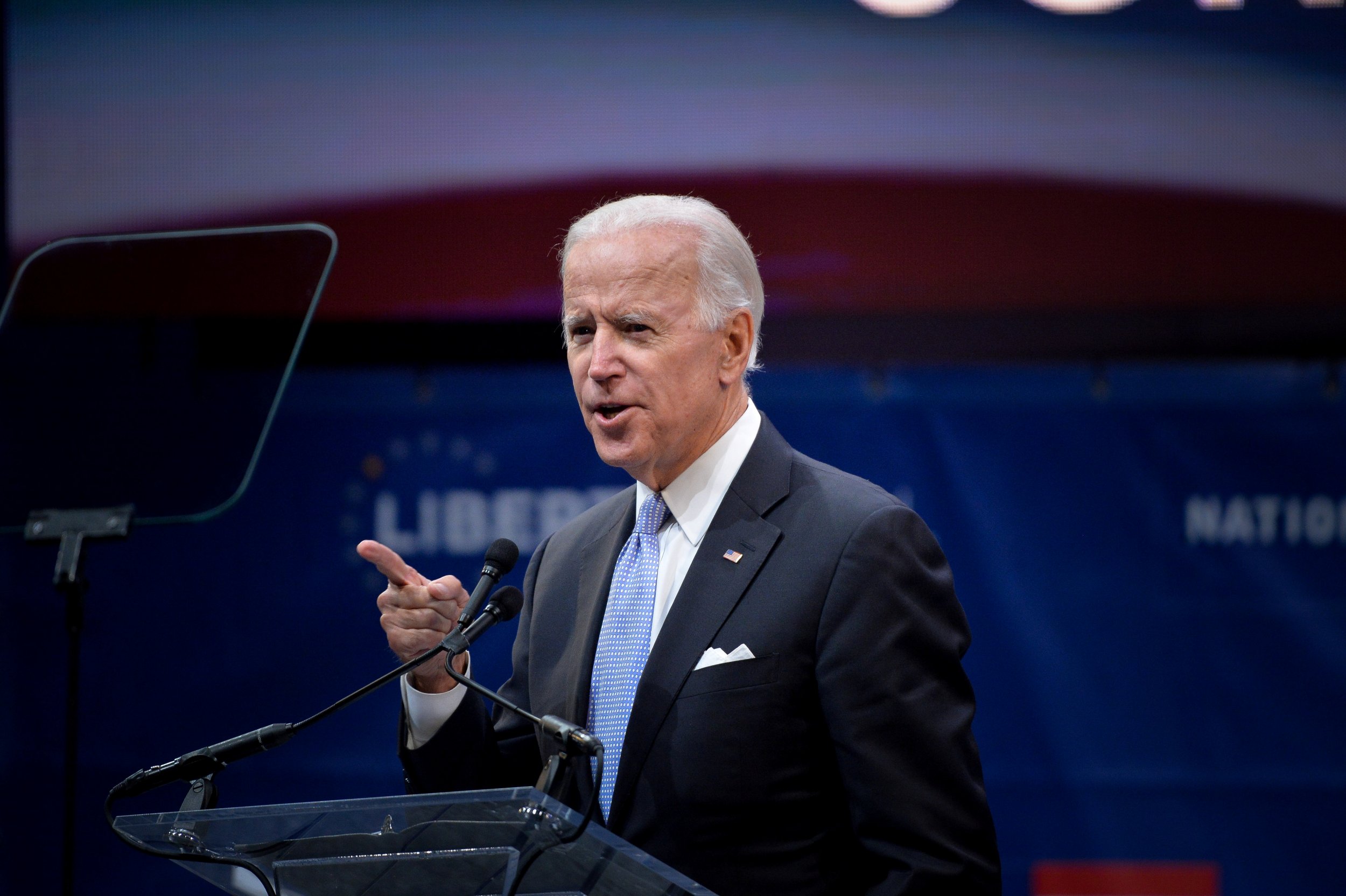 Former Vice President Joe Biden would "win overwhelmingly" against President Donald Trump in 2020 and is the only "superstar" the Democrats could run for the White House, a former Democratic National Committee chairman said Sunday.
"There's only one person I can say who will definitely win the election and has a superstar appeal in almost every state in the union, and that's Vice President Biden," Ed Rendell said on John Catsimatidis' AM 970 radio show in New York.
"To me it's clear-cut: Joe Biden is our superstar," Rendell added. "If he decides to run I think he will win overwhelmingly."
Rendell, a former Pennsylvania governor who led the DNC from 1999 to 2001, noted that age might be the biggest factor working against Biden, who turned 75 in November. But in a race against the 71-year-old Trump, who is the oldest first-term president in American history, Rendell said age would only be a number.
"Of course, people say [Biden's] too old. But he's only a year and a half older than President Trump, and he's in infinitely better shape," Rendell said.
"I don't think age would be a factor in a Biden-Trump election."
Someone who shares Rendell's work history recently argued the opposite. Howard Dean, who was DNC chair from 2005 to 2009, said last week that he believes old people such as himself need to "get the hell out of politics" for 2020 and make way for a younger generation of leaders. Dean specifically cited Biden and Independent Vermont Senator Bernie Sanders, who is 76, as popular potential candidates who he said are not what the country will need.
"This young generation is going to pay for that if we don't get the hell out of the way and have somebody who is 50 running the country," Dean, 69, told NBC News' Morning Joe.
Biden and Sanders are among the most commonly-cited names for a possible 2020 Democratic run, though neither has officially announced any intention to compete against Trump. Biden considered running for president in 2016, but after agonizing about the decision he announced in October 2015 that he would not. After Hillary Clinton lost the White House to Trump, Biden said he believed he could have beaten Trump and that he regrets not running. Biden, an outspoken Trump critic, has alluded to an interest in considering a run.
Looking to 2020, Rendell said he believed the Democrats need a candidate who is not too far to the left because it might mobilize right-wing and Tea Party voters in much greater numbers.
"What I think the nation is looking for is not left or right necessarily, but actual real answers to the problems and challenges that face us," he said.