Biden Withdraws Banking Nominee Saule Omarova After GOP Pushback and Modest Dem Support
Saule Omarova's nomination for Comptroller of the Currency in the Treasury Department will be withdrawn following criticism from Republican Senators about her background, and middling support from Democrats, President Joe Biden announced Tuesday.
Omarova, born in Kazakhstan when it was part of the Soviet Union, immigrated to the United States in 1991 before becoming an attorney and law professor at Cornell University, along with serving as a special advisor to the Treasury in the George W. Bush administration.
Criticism of Omarova centered around her birth in the Soviet Union, a paper she wrote while a student at Moscow State University on Karl Marx, and a paper published in 2020 suggesting a revamping of America's banking system.
Her opposition was led by Republican lawmakers, as well as parts of the banking industry fearful she would promote stricter regulations on the nation's banks if she was confirmed.
It also led to moments in Senate committee hearings like Pennsylvania Republican Senator Pat Toomey calling her ideas on banking a "socialist manifesto," and Louisiana Senator John Kennedy saying he didn't know "whether to call you professor or comrade."
In the announcement accepting Omarova's request to be withdrawn from consideration, Biden maintained that she would have excelled in the position.
"As a strong advocate for consumers and a staunch defender of the safety and soundness of our financial system, Saule would have brought invaluable insight and perspective to our important work on behalf of the American people," Biden said. "But unfortunately, from the very beginning of her nomination, Saule was subjected to inappropriate personal attacks that were far beyond the pale."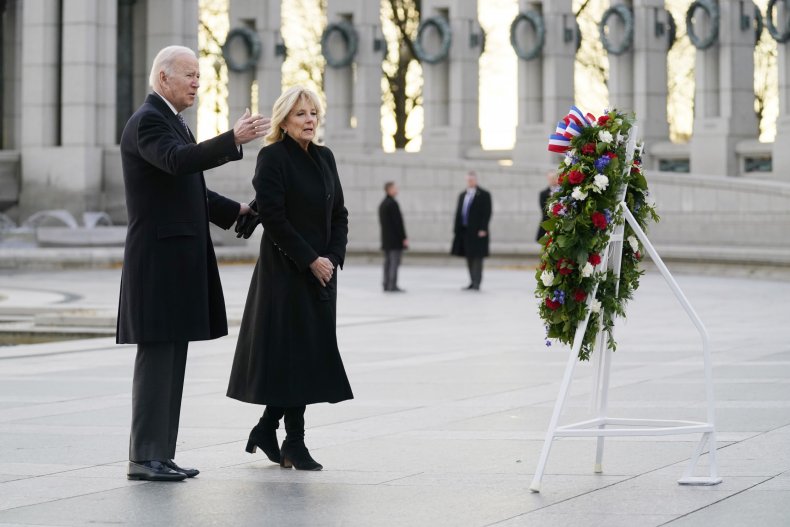 In Senate committee hearings last month, she addressed questions about greater government oversight of the financial sector.
Yet the withdrawn nomination was a sign that Omarova also lacked some of the needed Democratic support to clear the Banking Committee and faced a Senate-wide vote. During her confirmation hearing, Sen. Jon Tester of Montana said he had "significant concerns" about Omarova's nomination, including some of her opposition to a bipartisan law that eased some of the restrictions placed on banks after the 2008 financial crisis.
Last year, Omarova published a paper arguing for an overhaul of the nation's banking system that would expand the Federal Reserve's role by allowing the central bank to hold consumer deposits. This could supplant one of the roles of private banks, a major criticism by her detractors.
Supporters of the idea say the Fed could extend credit more quickly when needed to individual accounts during times of economic downturns.
The Associated Press contributed to this report.