Biden Would Support a Study of Reparations, Press Sec Says, Dodging Question of If He'd Vote for Bill
White House Press Secretary Jen Psaki said Wednesday that President Joe Biden supports a study of reparations, but did not say whether Biden would sign a reparations bill that members of Congress are debating this week.
A reporter asked Psaki during a Wednesday news conference about H.R. 40 specifically, a bill that Representative Sheila Jackson Lee of Texas reintroduced in the House earlier this year. The bill proposes creating "a commission to study and consider a national apology and proposal for reparations for the institution of slavery," as well as for the ongoing impact the nation's history with slavery and discrimination has on Black Americans.
Biden "certainly would support a study of reparations," Psaki said in response to the reporter's question. "We understand that we don't need a study to take action right now on systemic racism. So he wants to take actions within his own government in the meantime."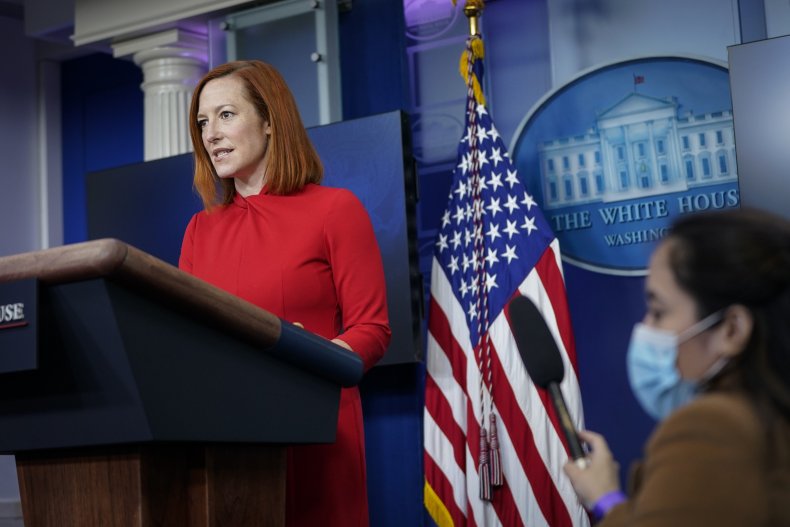 When the reporter asked Psaki if Biden would sign H.R. 40 in the event that it passes, Psaki responded, "It's working its way through Congress. He'd certainly support a study, but we'll see what happens through the legislative process."
Psaki also mentioned the executive orders that Biden has signed since taking office last month aimed at addressing racial inequity in the U.S. Those executive orders included instructing the Department of Justice to not renew its contracts with private prisons and instructing the Department of Housing and Urban Development to take steps to end housing discrimination.
"He actually signed a number of actions on racial equity in his first couple days office because he felt it was essential to send the message to the American people and the world that having an across-government approach ensuring that equity is a central part of his policy agenda was not just a singular issue but something that would be a part of every policy he approaches," Psaki said. "That's his approach and how he's trying to address the root causes of racism in our country today."
H.R. 40 has a long history in Congress. As Jackson Lee explained in an article published by the American Civil Liberties Union (ACLU) last spring, the bill has been reintroduced in the House several times over the last few decades.
"Slavery is America's original sin, and this country has yet to atone for the atrocities visited upon generations of enslaved Africans and their descendants. Moreover, the mythology built around the Civil War has obscured our discussions of the impact of chattel slavery and made it difficult to have a national dialogue on how to fully account for its place in American history and public policy," Jackson Lee wrote for the ACLU at the time. "H.R. 40 is intended to create the framework for a national discussion on the enduring impact of slavery and its complex legacy to begin that necessary process of atonement."
Jackson Lee most recently reintroduced the bill in the House on January 4. The House Committee on the Judiciary held a subcommittee hearing Wednesday to discuss the proposed legislation.
Jackson Lee called on the president to support the bill and sign it into law in a Wednesday afternoon tweet.
"We want to isolate white supremacy. White racism, domestic terrorism, we want to look at each other as our fellow bros/sisters, and as have been said to the ages, our fellow Americans, I want H.R. 40 to be in the minds and hearts about fellow Americans, pass it and signed," the congresswoman tweeted.
Newsweek reached out to Jackson Lee's office for further comment and will update this article with any response.
This story has been updated with additional information and background.