Biden's America Last Agenda Fans the Flames of a World War | Opinion
The last thing the American people need is involvement in another costly and unending foreign conflict. Yet President Joe Biden is hurtling our country towards a new world war, fueled by the hard-earned tax dollars of Americans whose own needs have been willfully ignored by his administration.
Our country has sent more than $100 billion in aid to Ukraine, including financial assistance and weaponry, in less than one year. With demands intensifying on the United States to supply F-16 fighter jets to the Ukrainian military, the time is past due for our leaders to reconsider their priorities.
The United States ought to be encouraging peace talks between Russia and Ukraine—not giving in to calls for a deadly escalation that advances the will of DC's establishment warmongers.
Regrettably, it's not hyperbolic to assert that, under this administration's disastrous leadership and America Last agenda, we're careening towards World War III. The ill-advised escalation we're witnessing under the Biden administration could quickly turn nuclear, endangering global security and the lives of millions of innocent civilians around the world. It's well past time for the United States to disentangle itself from this misguided war effort and start promoting a peaceful resolution to the conflict.
As if the looming threat of nuclear warfare weren't already bad enough, it's worse when you think about who will be at the helm, navigating the nation through unprecedented wartime: the same incompetent administration that executed the botched withdrawal from Afghanistan and allowed a Chinese spy balloon to cross the entire United States undisturbed.
If we continue down this foolish path, we're not only racing towards unnecessary war but bankrupting our nation's future. We're already $31 trillion in debt with needs of our own. Our infrastructure—from roads and bridges to dams and water systems—is crumbling from coast to coast. Thousands of men and women who risked their lives for our nation are living on the streets.
To date, we've shipped more than $100 billion of American taxpayers' money over to Ukraine—a country not known for its strict commitment to anti-corruption measures. That money would have gone a long way here at home to provide for the American people—to whom those funds really belong.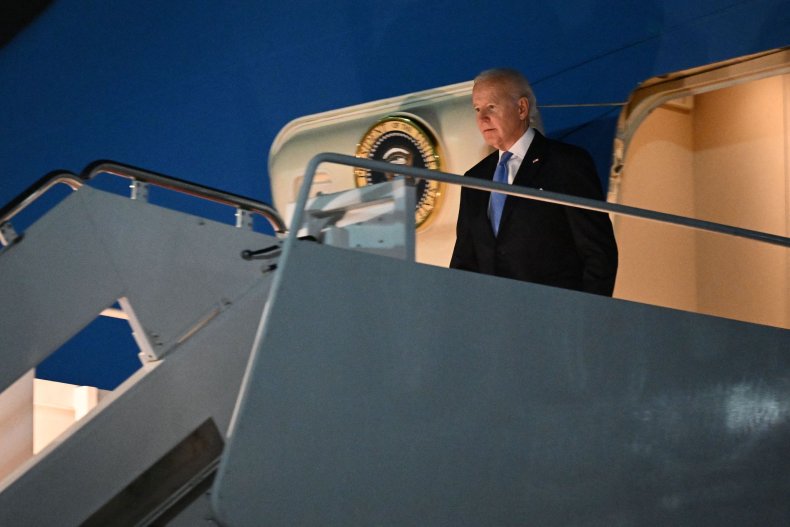 Establishment politicians love to talk about how our involvement in this war is "the best investment we can make for our security." Really? It seems to me the best investment in our national security would be securing our southern border, where drug smugglers and human traffickers are free to invade our country under the Biden administration's open border policies.
Put frankly, the crisis at our southern border is vastly more important for America than what's happening in Ukraine.
The Biden administration and congressional Democrats have refused to provide the necessary funding for a wall that would protect Americans from the deadly flow of illicit drugs and human trafficking over our southern border. A border wall would cost a fraction of the amount of aid sent to Ukraine. The willingness to provide a foreign country with more than $100 billion in aid while refusing to fund the protection of Americans is despicable.
America is the premier force for good in the world. If we're unable to fulfill our domestic responsibilities and meet the needs of our own people because we're too busy engaging in foreign wars, America will falter. When America falters, the rest of the world is less secure—not just Ukraine.
We simply cannot afford to continue funding a proxy war 6,000 miles away at the expense of our future.
The American people deserve a president and an administration that champions their will—one that rushes to the side of hurting Americans when crisis breaks out here at home, not one that jets off overseas for a photo-op. They deserve one that puts America First, not America Last.
Eli Crane is the representative for Arizona's 2nd Congressional District and is a member of the House Homeland Security Committee. He is a former Navy SEAL and businessman.
The views expressed in this article are the writer's own.