Biden's Average National Lead Over Trump Hasn't Dropped Below 6 Points All Summer
With a little more than two months until election day, Democratic presidential candidate Joe Biden continues to hold a durable lead over President Donald Trump. When looking at Biden's average national polling lead over the Republican incumbent, it hasn't dropped below 6 percentage points since the beginning of June.
Throughout the summer until now, Biden's sizable lead has remained steady. The Real Clear Politics' averages of national polls compiled between June 1 and August 22 show that Biden's worst lead in the time period was about 6.4 percentage points, while his average lead over Trump hovered above 8 points, according to an analysis by MSNBC.
Multiple individual polls have shown Biden ahead of Trump by 12 to 15 points during the summer, but his highest average lead in national polls was 10.4 points. Currently, the Real Clear Politics average shows Biden with the backing of about 50 percent of voters compared to 42.4 percent who support Trump—or a lead of about 7.6 percentage points.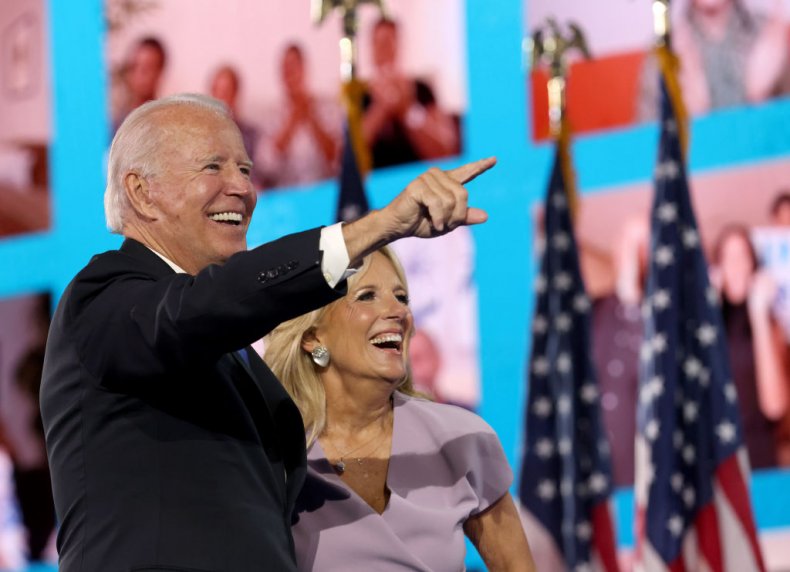 Biden appears to be in a significantly stronger position than former Democratic presidential candidate Hillary Clinton was during the same point in 2016. That year, Trump's best polling average from June 1 to August 22 had Clinton down by about 1.1 percentage point. Clinton's average lead over Trump during the time period was just 4.3 percentage points and peaked at 7.9 percentage points.
Trump and campaign officials for the president's re-election have consistently dismissed negative polling data, arguing that most pollsters are biased against the president and Republicans. They have also pointed to Clinton's 2016 loss, which came despite most polls suggesting she would win.
In that election, Trump pulled off a series of wins in key battleground states—including Florida, Michigan, Pennsylvania and Wisconsin, which went blue for former President Barack Obama in 2008 and 2012 before flipping red for Trump in 2016. That propelled Trump to a big win in the Electoral College, although Clinton won nearly 3 million more individual votes.
However, Biden currently appears to have significant leads in those swing states as well. Real Clear Politics' average in Florida shows the Democratic nominee ahead by about 4.8 percentage points. In Michigan, Biden's lead is about 6.7 points, while he's ahead by approximately 5.7 points in Pennsylvania and 6.5 points in Wisconsin.
Biden also appears to be competitive in Arizona—a state that hasn't flipped blue since 1996. The current Real Clear Politics average for the southwestern state shows Biden ahead by 2 points, with about 47 percent support compared to Trump's 45 percent.
Notably, if Biden managed to maintain all the states won by Clinton in 2016 and picked up just three of the five states mentioned above, he'd win the Electoral College on November 3.