Biden's Classified Documents Aren't Chipping Away at His Popularity: Poll
President Joe Biden's approval rating appears to be withstanding the Justice Department's probe into classified documents found at his Delaware home, according to a new poll.
Biden's handling of classified documents is under investigation after Obama-era files were discovered at his home in Wilmington as well as the Washington, D.C., offices of the Penn Biden Center last year. News of the investigation broke this month, and Biden has faced scrutiny from Republicans, who have defended former President Donald Trump as he faces a similar investigation after the FBI raided his Mar-a-Lago home in August.
However, criticism over how Biden handled the documents does not appear to be translating to a downtick in his approval rating.
A Morning Consult poll published on Monday found that the documents situation has not changed the view most voters hold of Biden, whose popularity increased in recent months after plummeting last summer due to concerns of an economic downturn.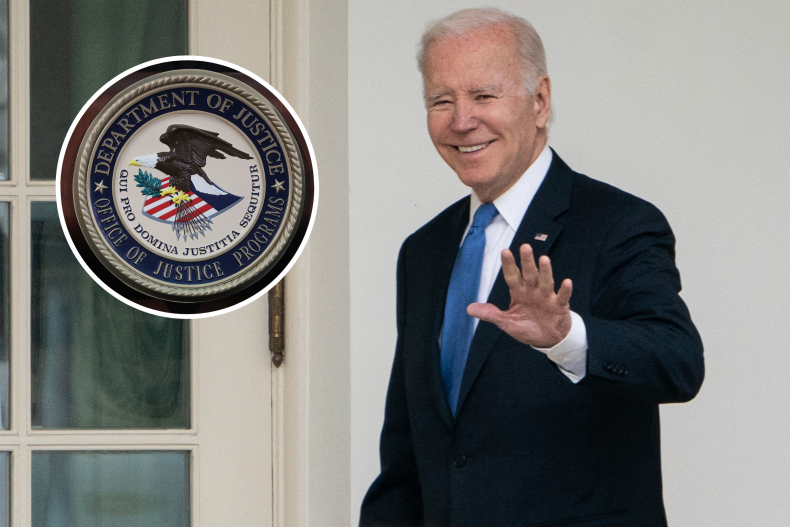 The poll, which surveyed roughly 2,000 registered voters from January 20 to 22, found that 55 percent of voters disapproved of Biden's performance as president, while 43 percent gave him positive marks.
While Biden's approval remains underwater, the 12-point spread is nearly unchanged from before the investigation went public. In a January 5 to 8 Morning Consult poll, 53 percent of voters voiced disapproval with the president, while 43 percent said they approved—a 10-point spread.
Biden's approval has narrowly improved from late December. A Morning Consult poll conducted from December 28 to 29 found that 56 percent of voters disapproved of him, while 42 percent praised his job performance.
David Barker, the director for Center for Congressional and Presidential Studies at American University, told Newsweek on Tuesday that he is not surprised the investigation isn't taking a toll on Biden's popularity.
"Scandals or so-called scandals don't have as much impact on public approval anymore, because of partisan polarization," he said. "Each side is pretty deeply committed to their team."
He said the classified documents scandal is even "less damaging" than others because the Justice Department is probing Trump for potentially taking classified documents "to an even greater degree."
Further, legal experts have differentiated between Biden's and Trump's cases, noting that Trump has been more reluctant to cooperate, while Biden's attorneys came forward with the documents on their own.
"I do think that this snafu or whatever it was does neutralize Democrats' ability to really go after Trump for taking classified documents to Mar-a-Lago, but it's not surprising that his job approval is not affected," Barker said.
The investigation is unlikely to affect his reelection chances because "in another six months, 20 more things will have happened and no one will care about this," according to Barker.
Eli Yokley, senior politics reporter at Morning Consult, told Newsweek that polling does not indicate voters view Biden as less trustworthy or honest.
"This may be due to both the complicated nature of the story, as well as the fact that just around a third of the electorate has heard 'a lot' about the documents discovery and even fewer have heard much about Attorney General Merrick Garland's appointment of a special counsel," he said in a written statement.
Biden's Approval Rebounded in Recent Months
Biden's approval rating has improved recently after months of stagnation amid high inflation and gas prices last year. However, he secured a string of victories including high marks on his leadership amid the Ukraine war and the passage of the Inflation Reduction Act, which appeased the Democratic base despite minimal support from Republicans.
He remains more popular than Trump at the same point in his presidency. According to a FiveThirtyEight aggregation of polls, 42.3 percent of voters approve of Biden's job performance, while 52 percent disapprove.
At the same point in Trump's presidency, 55.9 percent disapproved of the job he was doing, while only 39.5 percent approved, according to FiveThirtyEight.
Newsweek reached out to the White House for comment.
Correction, 1/26/23, 8:35 a.m. ET: This article was updated to clarify that 39.5 percent of voters approved of Donald Trump at the same point in his presidency as Joe Biden, not disapproved.