Biden's Climate Test—Our Public Lands and Waters | Opinion
On the campaign trail, candidate Joe Biden promised to halt new oil and gas leasing on our public lands to curb the climate crisis and protect our wild places. Technically, he's kept that promise. Yet, despite his own pledges to treat climate change as an existential threat, President Biden's administration is allowing fossil fuel extraction to accelerate on public lands and waters, bringing us closer to climate catastrophe.
A fossil fuel company needs two things to start drilling or fracking on our public lands: a lease for the land and a permit to drill. While the Biden administration has issued a temporary pause on new leases, it's issuing fossil fuel permits for drilling on existing leases at the fastest clip since former Texas oilman George W. Bush was in the Oval Office.
The Biden administration cannot play politics with the future of our planet. We have no time to waste. We have a finite carbon budget—the quantity of planet-warming gases we can allow fossil fuel companies to put into the atmosphere before they trigger devastating and irreversible impacts on our climate. It's simply not possible for the Biden administration to fool the laws of physics with creative accounting. Either its policies meaningfully reduce planet-warming emissions—or the climate crisis continues to get worse.
That's a terrifying prospect, because the climate crisis' brutal impacts are already being felt across the world. In just the past month, hundreds have died because of record flooding in western Europe and a heat wave in the Pacific Northwest that scientists say would have been "virtually impossible" without climate change. An unnaturally hot and dry year is causing an unprecedented amount of intense fires—with more than 80 blazes currently torching homes and landscapes—months before fire season is supposed to kick into high gear. As with the pandemic, low-income people and people of color are disproportionately in harm's way of worsening climate disasters, resulting in further harm to our most marginalized communities.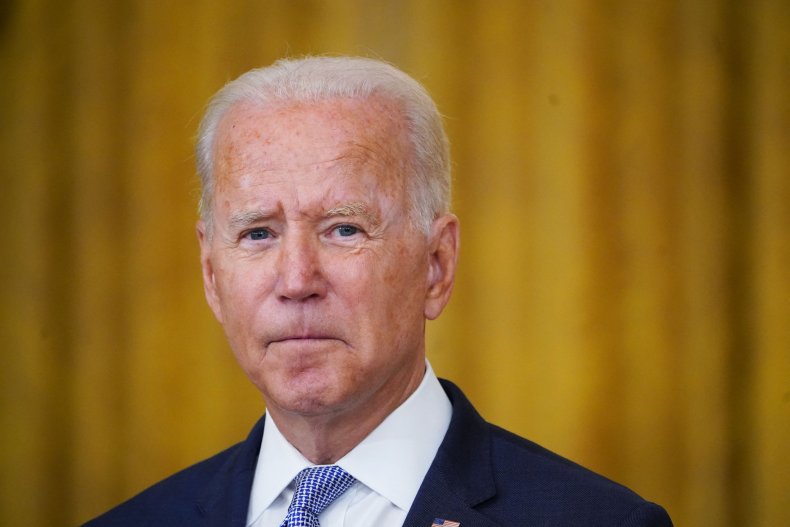 Meaningful action on climate change means finding the political will to do enough, fast enough, to prevent massive human suffering from climate disruption. We have to transition away from the fossil fuels that are burning up our planet and invest in solutions that draw carbon out of the atmosphere. Phasing out fossil fuels extraction on our public lands could help do both.
Right now, drilling and fracking on public lands and waters is responsible for a quarter of the U.S.' greenhouse gas emissions. But if they were protected from drilling and fracking they could be part of the climate solution, drawing carbon out of the atmosphere and storing it in trees and soils. Preserving at least 30 percent of nature by 2030 will help us avert the worst impacts of the climate crisis, scientists say, and studies show that up to 21 percent of the U.S.' emissions could be offset by smart land management.
Just 12 percent of the U.S.' lands are currently protected. We need to seriously ramp up our plans to protect our wild places, and phasing out oil and gas extraction on our public lands is a natural place to start. Not only does it attack the climate crisis from two angles, it also protects biodiversity and shields communities from exposure to fossil fuel pollution, which has been linked to diseases like asthma and cancer.
Millions of Americans voted for Joe Biden because he promised to do the things that mattered to them: tackle the climate crisis, create family-sustaining jobs and protect the freedom to vote. Almost none of them care if he can say he ticked a box next to a campaign promise. They care about results. Are things getting better in the ways candidate Biden promised they would?
When it comes to protecting our public lands and our climate from the harmful impacts of drilling and fracking, the jury is still out. But we urgently need President Biden to do the right thing and honor his promises to those who voted him into office—not to mention the generations to come—and preserve a livable planet for all.
Michael Brune is the executive director of Sierra Club.
The views expressed in this article are the writer's own.