Biden's Conflicting Border Policies | Opinion
Vice President Kamala Harris will travel to Guatemala and Mexico soon as part of the administration's efforts to address the root causes that compel people to leave their homes, families and everything they have known to seek safety in the United States. That goal is important, but equally important is pursuing a more rational and compassionate immigration policy here at home.
On a recent trip to the El Paso border, we caught a firsthand glimpse of the Biden administration's contradictory policies and its uneven progress toward its stated goals of leading with humanity and compassion. For every story of hope and welcome at the border, there are more stories of heartbreak and tragedy.
On the one hand, Biden rightly ended Trump's illegal "Return to Mexico" policy, under which thousands of people have been forced to wait in dangerous conditions in Mexico for their opportunity to seek asylum in the U.S.
As a result, every weekday for the past three months, a dedicated group of community volunteers in El Paso have welcomed small groups of asylum seekers who had been subjected to this policy back into the U.S. so that they could safely pursue their claims.
During our visit to the border, we saw one group of people exiting the U.S. side of the port of entry toward better lives, with hope and dignity despite all the hardship they had endured, some greeted on the spot by loved ones for joyous reunions.
But others are not so fortunate. This is because President Joe Biden has largely continued one of Donald Trump's most harmful anti-immigrant moves: the misuse of Title 42 public health authority to unlawfully expel people seeking protection at the southern border.
Under this draconian policy, the Trump administration seized on COVID-19 as an excuse to do what it had long sought—to end access to asylum at the border and remove all arriving migrants from the United States without consideration of their claims for protection.
As we crossed the bridge from Juarez back into El Paso, we saw another group of people being marched back into Mexico in utter dejection, summarily expelled under Title 42, with no due process. Still others hidden from plain sight were being expelled by airplane—funded by U.S. taxpayers—back to countries where they face violence and ongoing persecution. Since the Biden administration took office, Human Rights First tracked 492 public reports of kidnappings, assaults, rapes and other violent attacks against asylum seekers and other migrants stranded in or expelled to Mexico due to U.S. policies.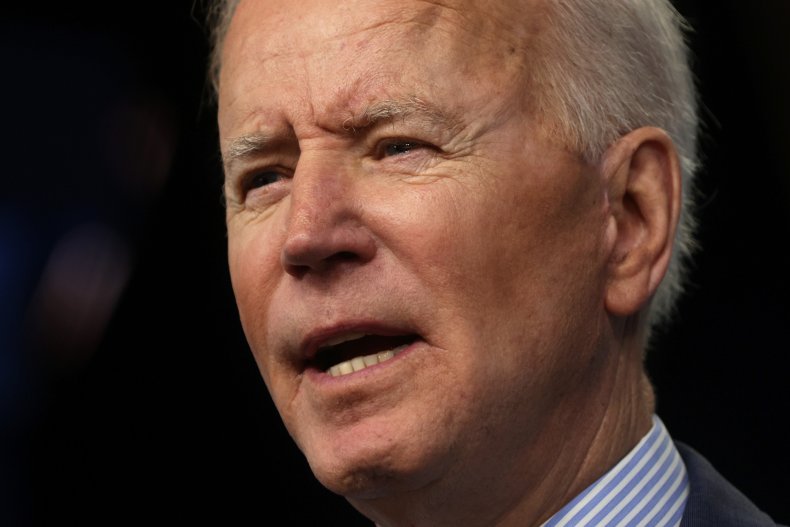 This Title 42 order, issued over the objections of the Centers for Disease Control and Prevention (CDC)'s own experts, was always more about shutting down immigration than about protecting health. Now the lifting of COVID-19 restrictions and the widespread availability of vaccines has further undermined any pretext that this policy has anything to do with reducing the spread of the virus. Just recently, the United Nations High Commissioner for Refugees called on the United States to "swiftly lift" the policy, noting that the "protecting public health and protecting access to asylum ... are fully compatible."
As the federal government has largely abdicated its responsibilities to migrants and asylum-seekers, non-governmental organizations have worked heroically to fill the void. In El Paso, organizations like the Hope Border Institute, Annunciation House and the Frontera Welcome Coalition are providing life-saving support for communities.
America at its best has served as a beacon of hope for those seeing protection. We are a prosperous nation made richer still by the generations of immigrants who have sought refuge on our shores—and across our borders. We have the resources and know-how to welcome people safely and with dignity.
President Biden has promised to rebuild our nation's moral authority around the world and restore the "soul of America." But those promises will ring hollow until his administration rebuilds a sensible and humane asylum system—which starts by ending Title 42 and reversing all of Trump's other cruel and unlawful policies intended to end protections for people seeking safety at the border.
Now is the time to reestablish our moral compass. It's up to Biden whether our better angels win out.
Jonathan Blazer is director of border strategies at American Civil Liberties Union.
Noah Gottschalk is global policy lead at Oxfam America.
Diana Kearney is senior legal advisor at Oxfam America.
The views expressed in this article are the writers' own.