Biden's COVID Vaccine Mandate Blocked in 10 States By Trump-Appointed Judge
A federal judge on Monday blocked President Joe Biden's COVID-19 mandate on thousands of health care workers across 10 states.
St. Louis-based U.S. District Judge Matthew Schelp issued the preliminary injunction for workers at Medicare- and Medicare-certified medical facilities in Alaska, Arkansas, Iowa, Kansas, Missouri, Nebraska, New Hampshire, North Dakota, South Dakota and Wyoming.
The Associated Press reported that the court order stated that the federal Centers for Medicare & Medicaid had no clear authority from Congress to enact the mandate for its facilities.
The federal mandate affects about 17 million health care workers in the approximately 76,0000 health care facilities nationwide that get their funding from government health programs. The mandate requires the workers to receive their first vaccine dose by December 6 and their second by January 4.
The 10 states sued the Biden administration under the claim that the mandate was unconstitutional. The administration maintains that federal policies supersede state ones. Also, it said that mandates like these are essential to slowing the spread of the virus, especially amid the rise of the new Omicron variant.
However, Schlep, whom former president Donald Trump nominated in 2019, said blocking the mandate would ensure federal agencies are not overstepping their power, calling it "arbitrary and capricious."
"No one questions that protecting patients and health care workers from contracting COVID is a laudable objective," Schlep wrote. "But the court cannot, in good faith, allow CMS to enact an unprecedented mandate that lacks a 'rational connection between the facts found and the choice made.'"
For more reporting from the Associated Press, see below.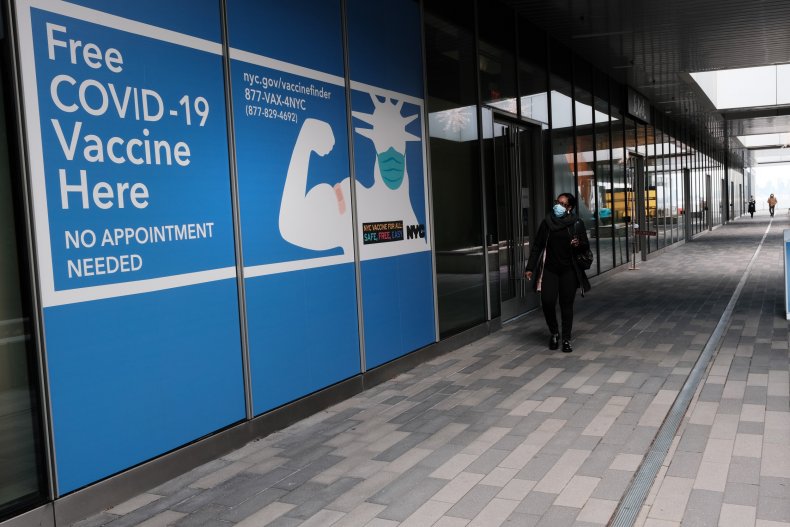 The court order against the health care vaccine mandate comes after Biden's administration suffered a similar setback for a broader policy. A federal court previously placed a hold on a separate rule requiring businesses with more than 100 employees to ensure their workers get vaccinated or else wear masks and get tested weekly for the coronavirus.
Schlep in the health care provider case wrote that federal officials likely overstepped their legal powers.
"CMS seeks to overtake an area of traditional state authority by imposing an unprecedented demand to federally dictate the private medical decisions of millions of Americans. Such action challenges traditional notions of federalism," Schelp wrote in his order.
Even under an exceedingly broad interpretation of federal powers, "Congress did not clearly authorize CMS to enact the this politically and economically vast, federalism-altering, and boundary-pushing mandate," Schelp wrote.