Biden's Faux Liberalism | Opinion
This week's horrific scenes at the southern U.S. border remind us of America's not so distance past—when slavery existed. Border patrol officers riding on horseback whipping Haitians seeking refuge from their home country's growing corruption, natural disasters and crime is nothing short of inhumane. President Joe Biden has, despite repeatedly speaking out in aid of refugees, refused to back down from the expulsion of Haitian migrants, leading to the resignation of the U.S. special envoy to Haiti.
It has been eight months since Biden took the Oval Office. Many of his campaign pledges have either failed to come to fruition, or instead, opposing policies have been implemented. In the lead up to the presidential election, some billed Biden as America's "unlikely savior" for a post-Trump era, given his progressive stance on contested issues. But echoing former politicians, Biden's faux liberalism has meant he has repeatedly said one thing and acted in contrast.
It was only four months ago when the Biden administration gave Haitian migrants protected status, claiming their home country wasn't safe. That status would have allowed Haitian immigrants in the U.S. a right to remain. Biden's progressive campaign pledge for a more humanitarian approach to immigration, promising "a fair, safe, and orderly immigration system that welcomes immigrants" was instead ignored as the administration succumbed to Republican anti-immigrant pressures. Mass expulsions of Haitians across the U.S. began this week with 320 Haitians placed on planes and sent directly to the Caribbean island, which the White House designated as being on the verge of collapse just last month. The repeated pro-refugee rhetoric by Biden was enough to excite liberals to vote for Biden in the 2020 election, but significant policy shifts have been lacking.
A similar story exists with climate change. After being sworn into office, Biden vowed to take a "whole of government" approach to tackle the climate crisis. The president spent time on the road, touring the country and reiterating that climate change is real and that we "can't continue to try and ignore reality." Although spewing such magniloquent language during campaigns may win over anti-Trump liberals at the polling booth, reality paints Biden very much in sync with the same establishment that put us in the climate crisis to begin with.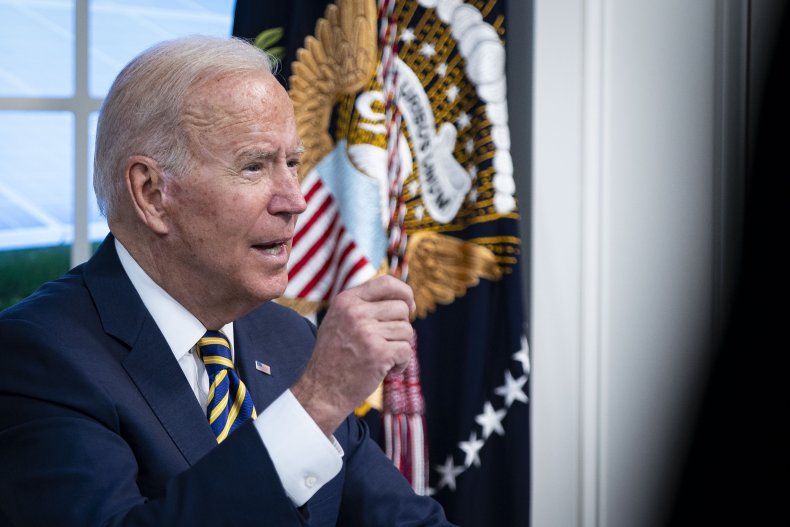 As wildfires ravaged through much of California, rain flooded New York and winter storms shut down Texas, the Biden administration has not acted to limit the fossil fuel industry's impact and instead moved to vastly expand it. This month, the White House approved the lease sale of 78 million acres of offshore drilling in the Gulf of Mexico, despite Biden signing an executive order when taking office, banning "new oil and natural gas leases on public lands or in offshore waters, pending completion of a comprehensive review and reconsideration of Federal oil and gas permitting and leasing practices." That is despite the Intergovernmental Panel on Climate Change (IPCC) report stating fossil fuels are the cause of irreversible damage to the planet. The Biden administration, opposing the report, said it "does not present sufficient cause" to stop offshore drilling.
If we truly aim to mitigate climate change, these deals should never be approved. Biden said the climate crisis has reached "code red." His reluctance to oppose the fossil fuel industry suggests he will continue to put profit margins above real change, reminding us of his "Senator from MBNA" nickname.
A similar issue is evident with the archaic filibuster. One of the largest roadblocks to passing policies in both the Democratic majority houses is the Republican misuse of the filibuster. The filibuster has tarnished America's democratic freedoms. Even President Biden admitted "abuse of the filibuster is pretty overwhelming," yet his administration continues to refuse to abolish it. He instead focuses on appeasing liberals by promoting voting rights during campaign speeches.
This faux liberalism isn't limited to Biden either. Even Nobel Peace Prize winning President Barack Obama frequently spoke of being anti-war, yet famously pushed for a deadly drone program. Canadian Prime Minister Justin Trudeau was also celebrated as a liberal hero, while at the same time pushed for the climate-damaging Keystone pipeline.
It is not enough to just talk about pressing issues like the climate crisis, refugees and voting rights when radical change and action are needed. Biden has spent his presidency trying to please both sides of the political spectrum, and in doing so, failed to achieve any of the goals he set out to achieve.
Ahmed Twaij is a freelance journalist and filmmaker focusing mainly on U.S. politics, social justice and the Middle East. His Twitter is @twaiji.
The views expressed in this article are the writer's own.