Biden's Former Health Advisers Urge Him to Change COVID Strategy, Accept 'New Normal'
Six public health advisers who previously advised President Joe Biden during his presidential transition have come forward in publishing three opinion articles in Journal of the American Medical Association urging the president to shift course on his response to COVID-19.
As the Omicron variant continues to spread throughout the country, America has seen a 247 percent increase in the number of reported cases over the past two weeks. Chicago teachers are moving to take classes online, Portland, Oregon, has shuttered its restaurants, and Capitol doctors have urged Congress to work remote.
Biden's former advisers, who include Dr. Ezekiel Emanuel; Michael Osterholm; Dr. Celine Gounder; Rick Bright; David Michaels; and Dr. Luciana Borio, have taken a stand in urging that it is time for America to redefine the level of risk COVID-19 poses on the nation and change its response strategies as it appears all but likely that "COVID-19 is here to stay."
In their article, "A National Strategy for the 'New Normal' of Life With COVID," the experts urge policy makers to update their messaging strategy and accept COVID-19 as the "new normal."
"The 'new normal' requires recognizing that SARS-CoV-2 is but one of several circulating respiratory viruses that include influenza, respiratory syncytial virus (RSV), and more," the authors write. "COVID-19 must now be considered among the risks posed by all respiratory viral illnesses combined."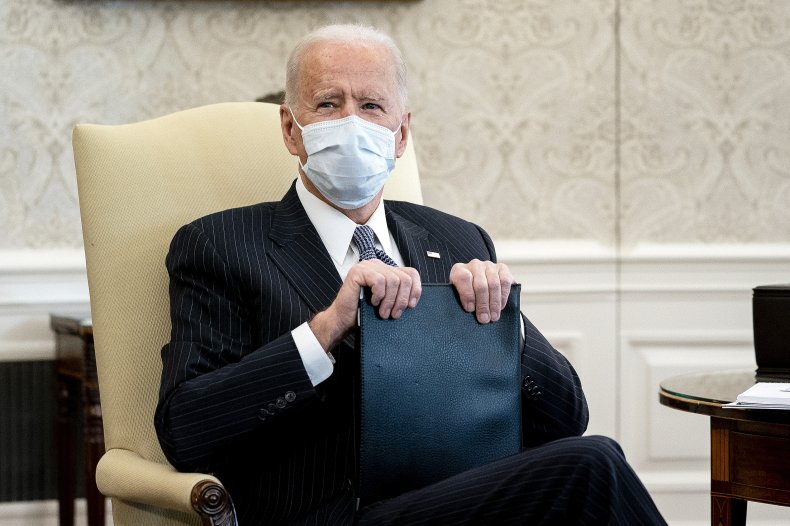 While the authors acknowledge that COVID-19 presents a far more severe risk than these other illnesses, they state that, like the flu and RSV, the level of risk COVID-19 poses toward Americans can differ based on the time of year and location.
To address the level of risk posed by COVID in a more efficient manner, the authors urge the U.S. to "establish a modern data infrastructure" that allows officials to better track the disease. This, combined with an expansion of the nation's public health workforce, that will allow communities to respond at the local level, they say, will allow America to "prepare effectively for the future."
"The incidence of SARS-CoV-2, vaccination rates, hospital capacity, tolerance for risk, and willingness to implement different interventions will vary geographically, and national recommendations will need to be adapted locally," they write.
In the other two articles, the health experts offer strategies on how the nation can better approach testing, surveillance and mitigation strategies by investing in a permanent public health infrastructure dedicated to managing the three aforementioned issues.
In their third article, the authors also discuss new ways that the United States can promote access to COVID-19 treatment therapies by developing oral therapies and potentially boost vaccination rates by offering alternative administration approaches. All the while, they say, America must continually invest in variant-specific vaccines.
"This 'new normal' will occur when total respiratory viral infections, hospitalizations, and deaths inclusive of those from COVID-19 are no higher than what typically occurred in the most severe influenza years before the current pandemic," they write. "Integral to achieving and sustaining this "new normal" are both faster development and more efficient deployment of vaccines and therapeutics."