Bidens Highlight 'Sacrifice' of Staying Home for Thanksgiving While Trump Urges Americans to Gather
President Donald Trump and President-elect Joe Biden offered different messages to Americans this Thanksgiving as coronavirus cases surge across the U.S.
In an op-ed published by CNN on Thursday morning, Biden and his wife, Jill Biden, acknowledged those who are "staying away to protect everyone during this pandemic."
"It is not a small sacrifice," the incoming first couple wrote. "These moments with our loved ones—time that's lost—can't be returned. Yet, we know it's the price of protecting each other and one we don't pay alone. Isolated in our own dining rooms and kitchens, scattered from coast to coast, we are healing together."
In a video posted to Twitter on Thursday, Biden called the act of staying home "a gift to our fellow Americans."
Health experts and lawmakers have urged Americans to social distance and not gather in large groups during the holiday season as the nation experiences a rise in COVID-19 cases. The Centers for Disease Control and Prevention also recommended no travel for the holiday, stating the "tragedy that could happen is that one of your family members is coming to this family gathering and they could end up severely ill, hospitalized or dying."
As of Thursday, according to data from Johns Hopkins University, there were more than 12.8 million cases reported in the United States and at least 262,000 people have died from the novel coronavirus since mid-March.
Trump's annual Thanksgiving proclamation, on the other hand, called for people to get together and celebrate the holiday.
"I encourage all Americans to gather, in homes and places of worship, to offer a prayer of thanks to God for our many blessings," the president's proclamation read.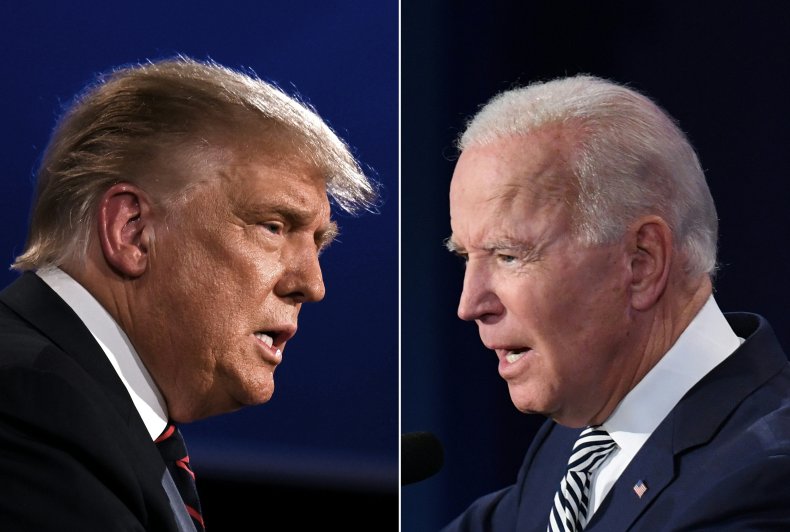 Trump also acknowledged those who can't be with their families, but stated it includes "the brave American patriots of our Armed Forces who selflessly defend our sacred liberty at home and abroad."
He continued, "And we pause to remember the sacrifices of our law enforcement personnel and first responders. We are deeply grateful for all those who remain on watch over the holidays and keep us safe as we celebrate and give thanks for the blessings in our lives."
Both Trump and Biden thanked frontline workers, health-care providers and educators for their service throughout the pandemic in their Thanksgiving messages.
The president was initially going to travel to Palm Beach, Florida, for the holiday but is remaining at the White House instead. Stephanie Grisham, who serves as Melania Trump's spokeswoman, tweeted last week that Trump and the first lady "will be celebrating the Thanksgiving holiday at the @WhiteHouse this year."
Biden said Wednesday he's forgoing his traditional large family gathering and spending the holiday instead with just his wife, daughter and son-in-law at their vacation home in Rehoboth Beach, Delaware.
Newsweek reached out to the White House and the Biden team for comment on their Thanksgiving messages but did not receive a response prior to publication.