The United States could return to the 2015 nuclear deal with Iran as soon as this week, but not if Israel and the U.S. GOP get their way. The U.S. State Department told Newsweek on Friday a return to the deal could be reached within days.
The Republican leader in the House of Representatives and the leader of Israel have both voiced their opposition to a return of the Obama-era deal.
Israel Prime Minister Naftali Bennett on Sunday said he was concerned about the nuclear deal's pending return, which would include removing Iran's Revolutionary Guard Corps (IRGC) from the U.S. and Israeli list of terrorist groups.
"We are very concerned about the United States' intention to give in to Iran's outrageous demand and remove the IRGC from the list of terrorist organizations," Bennett told members of his cabinet, according to The Times of Israel.
"This is not just an Israeli problem," Bennett continued. "Other countries—allies of the United States in the region—face this organization day in and day out... even now, the IRGC terrorist organization is trying to murder certain Israelis and Americans around the world.
"Unfortunately, there is still determination to sign the nuclear deal with Iran at almost any cost—including saying that the world's largest terrorist organization is not a terrorist organization. This is too high a price."
Republican Kevin McCarthy, who's the GOP House leader, tweeted this weekend that "Biden's Iran Deal" would allow unchecked terrorism from IRGC.
"America gets nothing in Biden's Iran Deal: No serious system to check if the Iranian regime is cheating, No leverage over expanded trade with Russia and China, No safeguards against Iranian terrorism, And nothing to help the Iranian people," McCarthy stated.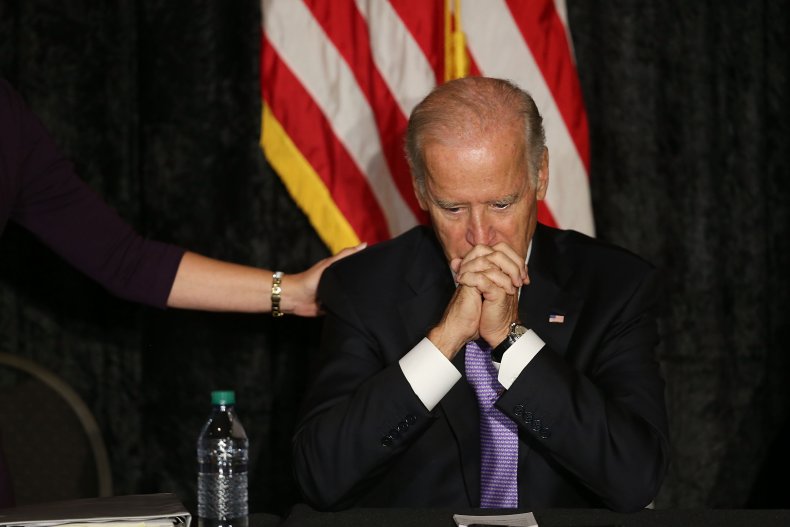 These statements come just days after the State Department said the nuclear deal agreed upon during the Obama administration could kickstart again.
"There has been significant progress and we are close to a possible deal," a State Department spokesperson told Newsweek. "These are complex negotiations, and we are still working through a number of difficult issues."
These not only include removing the IRGC from the terrorist list, but also the U.S. coming back into compliance with the Joint Comprehensive Plan of Action (JCPOA), which the Biden administration struck with Iran, China, France, Germany, Russia, and the United Kingdom. This happened while Biden was vice president.
The deal was abandoned in 2018 by then-President Donald Trump, which took effect in 2019. Now, the Biden administration hopes to roll it back.
"We can and should reach an understanding on mutual return to full implementation of the JCPOA in the coming days," the State Department spokesperson told Newsweek. "But there is very little time remaining to reach a deal given the pace of Iran's nuclear advances."
Newsweek reached out to the White House for comment.