Biden's Infrastructure Plan Recognizes Our Invisible Home Care Workers | Opinion
When President Biden included $400 billion for home health care in his $2 trillion infrastructure plan, he acknowledged what home care workers have known for decades: They are the infrastructure that keeps the industry intact, and they are an infrastructure that is crumbling and badly in need of repair.
Biden's American Jobs Plan includes a much-needed expansion of access to home and community-based services though Medicaid, currently riddled by long wait lists. But perhaps most importantly, the plan would support well-paying caregiving jobs that include benefits and the ability to unionize. This would be long-overdue and welcome support for a critical part of the long-term care market, which has been largely ignored since budgetary concerns thwarted the implementation of the CLASS Act in 2011.
In-home care for aging Americans is a vital and growing part of the long-term care sector, a sector that is slowly breaking and will surely crumble if nothing is done as baby boomers age and disability rises. By 2050, 18.9 million Americans will be over the age of 85, and if current patterns continue, more than 40 percent of them will need daily care to help with everyday activities.
Most of this care is provided informally and without pay by family and friends. Informal home care is often supplemented by paid care provided by more than 2 million home care workers, most often funded through Medicaid programs.
Although this workforce has doubled in the last 10 years, there remain too few workers to meet the growing demand, and COVID-19 has only exacerbated this shortage: The devastating toll of the virus in nursing homes has increased demand for in-home care. At the same time, as the pandemic limited childcare and eldercare options, women left the labor market to fill these gaps at home.
While some states, such as Michigan, Virginia and Vermont, funded hazard pay through the CARES Act to try to stave off the drain of home health workers, the home-care industry was hard hit due to its low-paying but high-risk jobs.
Home care workers provide essential services that help their clients live independently and with dignity. They monitor health conditions, administer medications, accompany clients to medical visits, help them bathe, and go to the toilet, prepare meals, go grocery shopping, and clean. These tasks can be physically demanding and unglamorous. Home care workers are the lowest paid direct care workers in health care, earning a median annual income ranging from $13,300 to $17,200, not far above the current federal poverty level of $12,880 for an individual. Almost one-quarter of home care workers live below the poverty line.
Biden's infrastructure plan would provide a much-needed investment into these essential workers by raising wages and benefits for home care workers. And these investments would come at a pivotal time, as the pandemic has taken an unprecedented toll on the communities in which home care workers often live.
Why don't wages simply increase to attract more workers? When most of your clients are covered by Medicaid, the wages are limited by the low Medicaid reimbursement rates set by state agencies and governments.
Furthermore, home health workers are historically disenfranchised workers with little power. Nine in 10 are women, and more than half are people of color. Over 25% are immigrants, and more than half have no formal education beyond a high school diploma.
These are invisible workers. Without federal intervention and union representation, it isn't likely they can successfully lobby for higher wages or larger Medicaid budgets.
Biden's plan is a win-win proposition for workers, clients, and even state budgets. Higher wages and collective bargaining could increase the home care workforce and improve the living conditions of home care workers.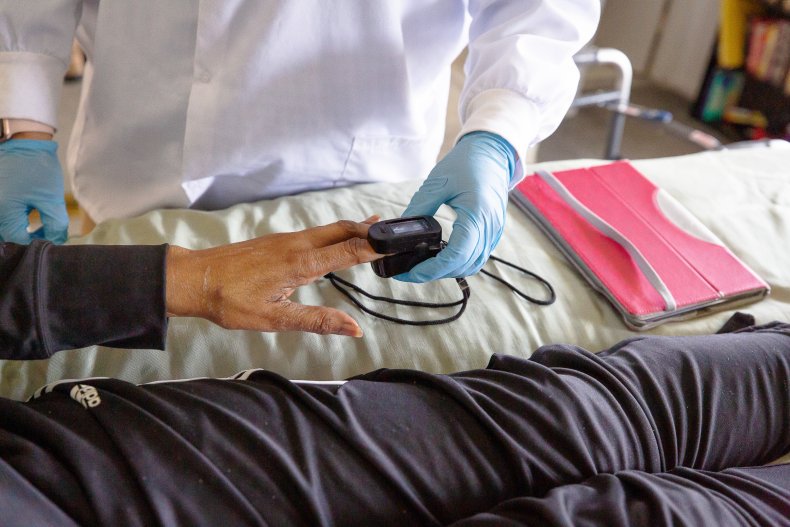 State budgets would no longer need to fund public assistance for these workers, more than one-quarter of whom are currently uninsured, and half of whom rely on public assistance. And Americans in need of home care would benefit as higher wages would lead to decreased turnover, which would increase quality of care and could even prevent deaths.
This plan is not a cure all. Personal care assistance (help with bathing, dressing, eating and other non-medical care) in the home is an optional benefit in Medicaid, leaving considerable state variation in access to this type of care. It does not fully address the nation's long-term care problem and the pervasive underlying failure to adequately finance and universally provide long-term care. Many people will continue to rely on family and friends for caregiving in a fragmented system where Medicare covers post-acute care, Medicaid covers long-term care among those poor enough to qualify, and everyone else is on their own.
However, the American Jobs Plan does take an important step in recognizing and supporting the essential workers who are the scaffolding of the home care industry. It has the potential to pull home care workers out of poverty, and, by increasing the supply of care providers, give families in need of home care more options to provide the best care to their loved ones.
These provisions strengthen the infrastructure needed for the economy and society.
Norma B. Coe, PhD is Senior Fellow and Rachel M. Werner, MD, PhD is Executive Director at the Leonard Davis Institute of Health Economics at the University of Pennsylvania.