Biden's Next Crisis: Wrecking American Trade | Opinion
Negotiating new trade deals for American workers and consumers has taken a back seat under the Biden administration. Working to sign beneficial trade deals with countries like India or the United Kingdom was a top priority under the last administration, but Biden's trade team has little to nothing to report.
Contrast this with Donald Trump's flurry of trade activity, which resulted in new deals with Japan and South Korea and a much-improved version of the North American Free Trade Agreement (NAFTA)—the United States-Mexico-Canada Agreement (USMCA). Under President Trump, the United States trade representative aggressively fought for new trade opportunities around the globe while also demanding better trade conditions with our most important trading partners, Mexico and Canada.
USMCA is a significant improvement over NAFTA. It opened new markets and opportunities for our farmers, ranchers, and innovators while ending unfair trade practices that had persisted too long. As a current member of the Ways and Means Committee's Subcommittee on Trade and a member of the USMCA whip team, I was proud to work with the group that helped advance the trade deal through Congress.
The past year couldn't have been more different. Biden's inattention to trade should be a five-alarm fire for any farmers or manufacturers who rely on selling their products overseas. It's also critical for our entire economy that Congress and the White House keep working to advance better trade deals on behalf of American workers.
It's unfortunately become just one more crisis, though one you probably won't read about in the news. The White House failed to even have a plan to reauthorize its Trade Promotion Authority. Without it, the Biden administration couldn't even pass a trade deal if it wanted to. This is a serious loss.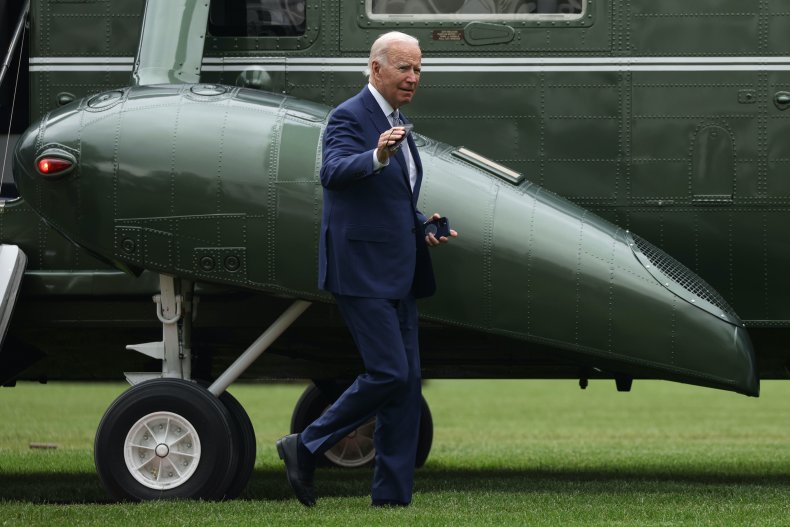 After forcing a radical social agenda onto America and slashing energy production, Biden surrendered when it came to trade. America is once again leading from behind, as was the case under President Obama.
It's time for Congress to affirm that access to the American marketplace is not something our adversaries can take for granted. That means, among other things, protecting our companies from forced technology transfers and intellectual theft and ensuring countries like China follow through on their end of negotiations. Without a strong commitment to ensuring that obligations are adhered to, America will get run over.
That's why it's time to make clear to the world that normal trade relations with the United States must be reserved for honest brokers who adhere to international order, as we did when we imposed sanctions on Russia following its unjust invasion of Ukraine.
The United States is the greatest market in the world to do business with. Our consumer spending is double that of the European Union and more than triple that of China. There is not a country on Earth that would not want to do business here in America. But it's not OK for the United States to do business with those that continually lie, cheat, and steal in violation of international law.
Trade deals, when negotiated in good faith and upheld, are a critical boost to our economy and our families. Trade policy must be focused on creating freer, fairer, more reciprocal trade between the United States and others.
It's time for Congress to take back the authority on trade that it delegated to the executive branch. We cannot afford to continue neglecting the issue, as has been the case under President Biden. We have an advanced trade template through USMCA, workers and producers with American ingenuity and exceptional products, and a world that is ready to engage with the powerful American marketplace.
Ron Estes, one of only a handful of engineers in Congress, worked in the aerospace, energy and manufacturing sectors before representing Kansas' Fourth Congressional District since 2017. He is a fifth-generation Kansan, former state treasurer, and serves on the House Committee on Ways and Means and the Joint Economic Committee.
The views expressed in this article are the writer's own.