Biden's Plan for a Digital Dollar is a Massive Threat to Freedom | Opinion
On March 9, the Biden administration issued a sweeping executive order directing a laundry list of government agencies to develop plans to regulate cryptocurrencies like Bitcoin, as well as to produce a detailed plan to study the potential creation of a central bank digital currency (CBDC) for the United States.
If the federal government and Federal Reserve were to ultimately issue a CBDC, it would be the first time in a century that America has released an entirely new currency.
Although the executive order's language leaves the door open for federal agencies to recommend against the creation of a digital dollar, the evidence strongly suggests this will not occur, and that the White House will formally propose a plan for a digital currency by the end of the year.
The Federal Reserve has already studied the possibility of rolling out a digital currency. It released a detailed report about digital currencies earlier in 2022 that served as "the first step in a public discussion between the Federal Reserve and stakeholders about central bank digital currencies." There's no reason for the White House to ask for yet another report on digital currencies, unless it's to gear up for a big legislative change.
Biden's executive order even lays out a timeline for when the attorney general, secretary of the Treasury, and chairman of the Federal Reserve should provide the White House with a legislative proposal for a digital currency: within 210 days of the order, about seven months.
In some respects, a digital dollar would be similar to our existing print currency. The Federal Reserve would continue to set policies and interest rates tied to the currency, and people would be able to pay vendors with their existing bank accounts and credit and debit cards.
There are, however, substantial differences. For starters, a digital dollar would, by definition, not exist in print form. Once the transition to a digital dollar is complete, you wouldn't be able to go to the bank or an ATM and get physical cash out of an account that contains your digital currency.
More importantly, a digital currency would likely be designed in a way that would give government and/or the Federal Reserve substantial control over its use and supply. The Federal Reserve could, for example, simply create more digital dollars with a push of a button and distribute them at the drop of a hat. Similarly, it could just as easily take digital dollars away from banks through a variety of monetary tools.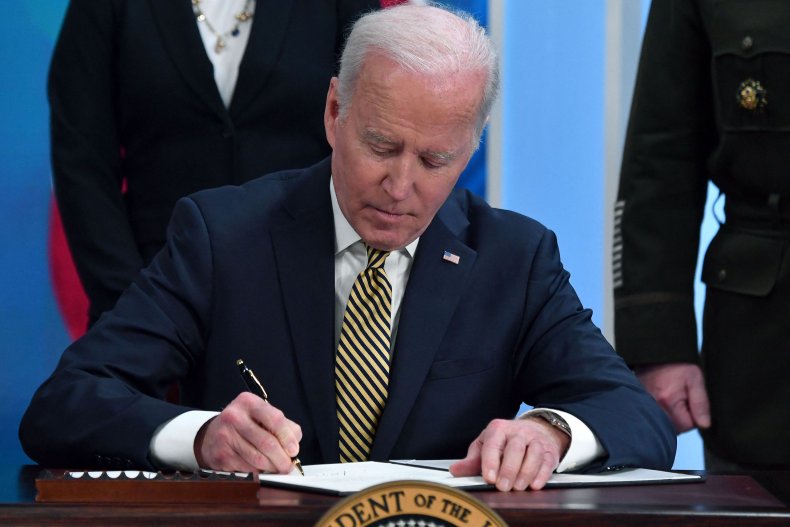 Digital dollars could easily be tracked by banks, federal agencies and the Federal Reserve. They could also be programmed to control the kinds of things people can buy, how much could be purchased at a single time or any number of other variables.
In short, the development of a digital currency could present the most dramatic expansion of federal power in history, depending on its design.
In the coming weeks and months, advocates of a digital dollar might allege that all of these concerns are highly speculative, or perhaps even "conspiracy theories." But there are good reasons to think a digital dollar like the one the White House is considering would be used to micromanage the U.S. economy—and, by extension, the whole of society.
The Biden administration's recent executive order plainly states that "financial inclusion and equity" as well as limiting "climate change and pollution" must be key considerations in the development of a new central bank digital currency and digital asset regulatory schemes.
Further, during a background call with the press about the executive order, a "senior administration official"—his or her name was not published in the administration's call transcript—promised that the White House will "continue to partner with all stakeholders" in the development of a new digital currency, "including industry, labor, consumer, and environmental groups, international allies and partners."
Why would discussions about the use of a digital dollar involve such a wide range of "stakeholders" unless the Biden administration were planning on making that CBDC programmable?
The development of a digital currency should worry Americans everywhere, regardless of their ideological and political views. Once a digital currency is in place, government and/or Federal Reserve officials would have more power than ever to control, track and coerce individuals and U.S. businesses—likely without needing new laws approved by Congress.
Most Americans don't want government and the Fed to have such an immense amount of power over their lives. The only question is, will enough people find out and stand up against the digital dollar before it's too late?
Justin Haskins (Jhaskins@heartland.org) is the director of the Socialism Research Center at The Heartland Institute and the co-author of the New York Times bestselling book The Great Reset: Joe Biden and the Rise of Twenty-First Century Fascism.
The views expressed in this article are the writer's own.