Biden's Saudi Policy Betrays a Loyal Ally | Opinion
In 2019, Kamala Harris called to "fundamentally reevaluate [America's] relationship with Saudi Arabia." It should not now be surprising that her partner in power, President Joe Biden, just ended America's support for a Saudi-led military coalition against the Houthis—an Iranian-backed, UN-recognized terrorist group that has occupied Yemen's capital since 2014.
While the war has brought catastrophe—including more than 110,000 deaths from violence and famine—the manner and timing of Biden's decision represents a betrayal, scapegoating a Saudi Arabia that, despite its lingering war, has recently championed reform and aided U.S. Middle East policy amid intensifying security threats. Biden's declaration could not have been more insensitive, especially given his aspirations to rejoin a nuclear deal with Iran, Saudi Arabia's existential enemy.
Placed in context, Biden's declaration is only the latest unwarranted suggestion that Saudi Arabia bears the greatest responsibility for regional instability. It follows a 2019 statement in which Biden pledged to "make [Saudi Arabia] into the pariah that they are." Likewise, it doubles down on Biden's recent decision to withhold Saudi arms sales in an effort to halt its intervention in Yemen.
Though Biden has censured Saudi Arabia's role in Yemen, he has remained rather mum on Houthi wrongdoing, the war's source. In recent years, the Houthis temporarily deposed Yemen's president and conquered much of the country's west, where 80 percent of the population lives. From there, they barraged Saudi Arabia with ballistic missiles and drones, even claiming responsibility for the 2019 attack on Aramco's Abqaiq facilities—which threatened "disruption in world oil supplies."
The Houthis are a source of regional instability that the Biden administration has afforded relative impunity, even deciding to reverse their terrorist designation, despite later requesting a halt to militant activity.
While Biden can justly decry the Saudi response in Yemen, his call for an absolute end to war denies Saudi Arabia a right to self defense against legitimate security concerns. Saudi Arabia also faces Iranian-backed proxies from Iraq, which have allegedly attempted a drone strike on Riyadh and threatened destruction to the world's tallest building in the country next door—the UAE's Burj Khalifa.
The betrayal becomes all the more egregious given Saudi Arabia's recent efforts to fix the very human rights record that Biden now condemns. Since 2016, largely thanks to its new crown prince—Mohammed bin Salman—Saudi Arabia has sought to amend its past. Just as its religious police have been restricted, its prohibitions on concerts and cinemas have been rolled back.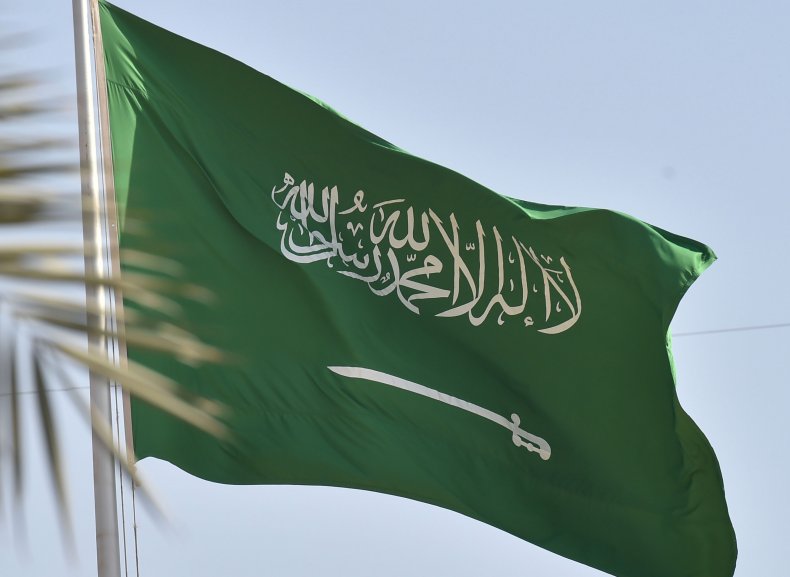 Committed to creating a more inclusive society, Saudi Arabia now permits women to drive and has been purging anti-Semitic, homophobic and anti-Christian material from its school textbooks. Saudi social reform efforts have also targeted tourists who, welcome since 2019, can now enjoy relaxed dressed codes. Likewise, Saudi Arabia has sought to eradicate regional terrorism, banning the Muslim Brotherhood in 2014 and spearheading a three-and-a-half year boycott against Qatar over the latter's support for terror groups.
Saudi Arabia is far from perfect, but for a kingdom where change has long been slow, plaudits are due in light of these momentous reforms. Spurning an ally now, over a war that largely preceded this new era of change, could deplete the wind in the sails of recent progress.
Biden's rebuke also disrespects the recent Saudi record of exemplary loyalty and compromise on behalf of U.S. policy. Just last month, Saudi Arabia ended its boycott on Qatar as a "gesture to the Trump administration" and to "clean the table" for the then-impending Biden administration. It has used its influence to push for normalized ties with Israel across the Arab world. Saudi Arabia itself is expected to soon normalize.
Now, Saudi Arabia extends its loyalty to a Biden administration that is radically different from its predecessor. Riyadh has even suggested its possible support for a U.S.-Iran deal—so long as such a deal is qualified by Saudi participation and negotiations that would address Iran's nuclear capabilities and expansionism.
Given Saudi flexibility, the Biden administration had no excuse for not first seeking reform in Yemen through discourse. However, in guns-blazing fashion, it slighted an ally less than one month into office while still entertaining the possibility of a nuclear deal with Iran.
Given Biden's treatment of Saudi Arabia, the possibility of a second chance for Iran—which has long dishonored its commitments—is awfully generous. Iran's uranium stockpile now exceeds its limits under the JCPOA by 12 times, enabling Tehran, according to Secretary of State Antony Blinken, to reach the amount of nuclear material needed for a bomb "in a matter of weeks."
The consequences could be existential for Saudi Arabia. It's unsurprising that it has begun demonstrating reservations about future reform. Following the election, Saudi Arabia delayed any prospective normalization with Israel until after Biden's inauguration, an ace in its hand to coerce future compliance from an administration that supports normalization but disrespects a major force behind it.
In sum, the Biden administration's anti-Saudi rhetoric has demonized the kingdom for past sins which, though in some cases still lingering, preceded its more recent reforms. Biden fails to consider and extend sympathies to a steadfast ally that remains committed to reform, amid unprecedented security threats and despite U.S. flirtation with Iran. While criticism must always be welcome, Biden must consider how best to treat an ally before it's too late.
Jordan Cope is the Qatari Finance Fellow for the Middle East Forum. Follow him on Twitter.
The views expressed in this article are the writer's own.