To champion the reduction of U.S. carbon emissions, President Joe Biden and some progressive Democrats in Congress have taken deliberate steps to dismantle the U.S. oil and gas sector, with the latest reconciliation bill and other policies. With domestic supplies no longer adequate, and to keep inflation under control as the economy recovers, Biden has also encouraged foreign producers to ramp up production to meet U.S. demands. Trying to have it both ways is not only impossible, but also illogical and counter to U.S. interests.
Biden is seeking to cut U.S. emissions associated with climate change in half by 2030. In support of this goal, he has suspended oil and gas leasing on federal lands, placed a moratorium on oil and gas drilling in Alaska's Arctic National Wildlife Refuge and hammered the last nail in the coffin of the Keystone XL pipeline. Then to top it all off, congressional Democrats aligned with the president are looking to push through a massive, partisan reconciliation package that targets the oil and gas industry with new punitive tax policies that will only further impede our ability to produce resources here at home.
Meanwhile, as the global economy emerges from the pandemic, energy demand for manufacturing, transportation and consumer use has continued to rise. To meet that demand without fueling inflation, Biden has worked to get the Organization of the Petroleum Exporting Countries and its affiliates (OPEC+), including Russia, to produce more, turning his back on the domestic production capability that has led the growth of the U.S economy for the last two decades.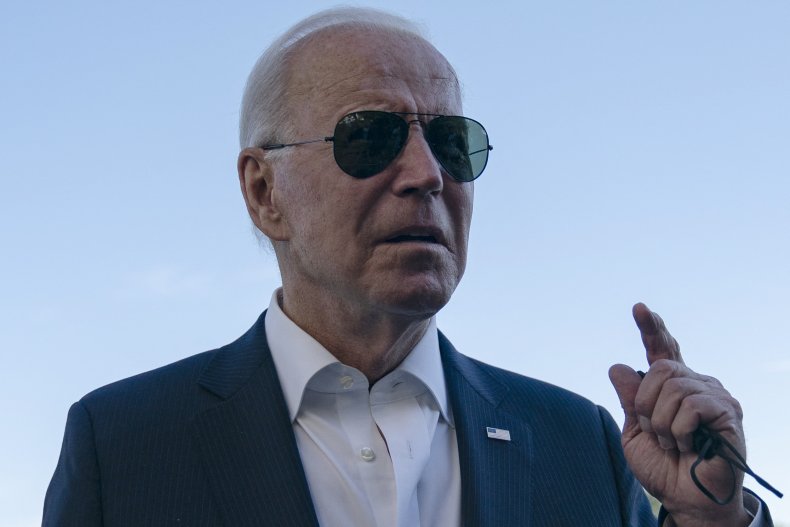 Biden's climate and energy strategy is unsupportable from several angles. First, Biden appears to think he can sidestep the reality that oil and gas consumption is only going to increase as the domestic and global economies achieve and eventually exceed pre-pandemic growth. Whatever advances are made to bring renewable and alternative energy sources into the mix, in the immediate future the global economy will continue to depend on affordable oil and gas, which the United States possesses in abundance. In fact, the International Energy Agency predicted power demand will climb almost 5 percent in 2021, with fossil fuels supplying almost half the increase. Biden's ambition to limit the ability of the United States to meet that global demand might please environmental activists, but it will serve chiefly to go against this country's economic interests.
The advent of new methods to develop previously hard-to-reach energy reserves has put thousands of Americans to work and spurred direct and indirect economic growth over the last 20 years. Revenue from energy leases on federal lands has enabled many western states to provide vital services to their citizens. Making these natural resources off limits would have a negative impact on these states and their people and ripple throughout the economy. According to a report by the Tax Foundation, the oil and gas extraction industry paid $7.2 billion in state and local taxes and licenses, forming a strong tax base for local governments across the country. This figure amounts to 89.7 percent of net income in comparison to 16.5 percent on average for all industries.
Second, restrictive energy policies run counter to U.S. geopolitical interests. In 2019, the United States became the world's biggest energy producer and a net energy exporter for the first time since the 1950s. The U.S.' dependence on foreign oil and gas, especially from countries such as Iran and Russia decreased. This strengthened the U.S. position politically and economically. Coupled with OPEC's agreement in July to increase production, limiting U.S. production hands foreign competitors economic and political power on a silver platter. U.S. imports of Russian oil have already reached levels not seen in 10 years. The Wall Street Journal editorial board concurred, recently noting, "This is the same Biden Administration that is begging Russia and the Organization of the Petroleum Exporting Countries to produce more oil to keep U.S. gasoline prices down, even as it stages an extra-legal campaign to shut down U.S. oil and gas production."
As a matter of politics, Biden and allies on Capitol Hill might see prioritizing foreign producers to help keep pump prices low while elevating his climate change credentials as a win-win proposition. In fact, strengthening the position of U.S. foes, stifling U.S. job creation and undermining U.S. energy security is a lose-lose proposition, as a matter of both policy and politics.
Tom Magness, a retired Army colonel, formerly served as a commander in the U.S. Army Corps of Engineers.
The views expressed in this article are the writer's own.