Bids to Implode Trump Plaza in Atlantic City Hit $60,000
It's a stunt President Donald Trump's critics might consider a metaphor for the end of his presidency as bidders line up to be the one to push the detonate button on the Atlantic City casino bearing his name.
The Trump Plaza casino was opened in 1984, but has gone to seed since it closed in 2014 after it was beset by financial troubles for years.
For the last four years, billionaire developer Carl Icahn has owned the property which has been deemed by local officials as a public safety hazard.
In the entrepreneurial spirit the New Jersey gambling seaside town is known for, a call has gone out for people to place their bids to implode the building for charity. As of Saturday morning, there were 15 bids which had reached $60,000.
Killing two birds with one stone, the stunt will get rid of an eyesore and help fund the youth development programs of the Boys & Girls Club of Atlantic City.
"I think it's extremely important that we do something worthwhile," Atlantic City Mayor Marty Small Sr. told a news conference Thursday. " And there's not a better organization than the Boys and Girls," he added, according to CBS News.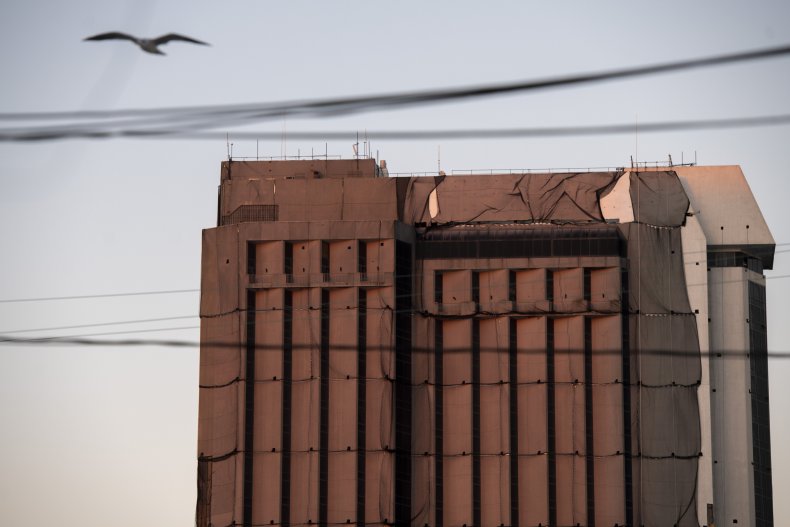 "Not often does inner-city oceanfront land open up," Small said. "We have one chance to get this right." The implosion had been scheduled for January 29 but has been delayed to February, with no set date yet.
Bodnar's Auction, the auction house is collecting bids for what it describes on liveauctioneers.com as a "once in a lifetime opportunity."
"For several years it has been sitting empty and now is the time to end an era and replace it with something new," it said. "This will be done remotely and can be done anywhere in the world as well as close to the Plaza as we can safely get you there."
Trump cut most ties with Atlantic City in 2009 but had once owned two other casinos in the city, the Trump Taj Mahal and Trump Marina. Both were later rebranded and operated under new management following bankruptcies.
The demolition was initially planned for January 29, nine days after Trump leaves office. However, Small said that this has been delayed until February, with a firm date yet to be finalized.
The last time a casino was imploded in Atlantic City was in October 2007 when the former Sands casino was dynamited for a new casino-hotel project that never was built, CBS reported.